FAQ-ID:1172
Should your team use "Leave" or "Leave Pro"? What's the difference between "Leave" and "Leave Pro"? Let's find out now!
Leave │ For teams that work on shift schedules.
Leave is a simplified version of Leave Pro, it keeps track of employee leaves and their time off so you can better manage your employees and resources.
Leave Pro │ For teams with fixed work hours that require a more refined leave system.
Leave Pro is an advanced version of Leave, not only does it keep track of employees leaves, it also offers admins to set rules on when and how to grant leaves and carryover leaves. Leave Pro is connected to the HR Calendar, so employees can plan their leaves accordingly and ahead of time. Leave Pro is suitable for teams that require a more refined and semi-automatic leave system.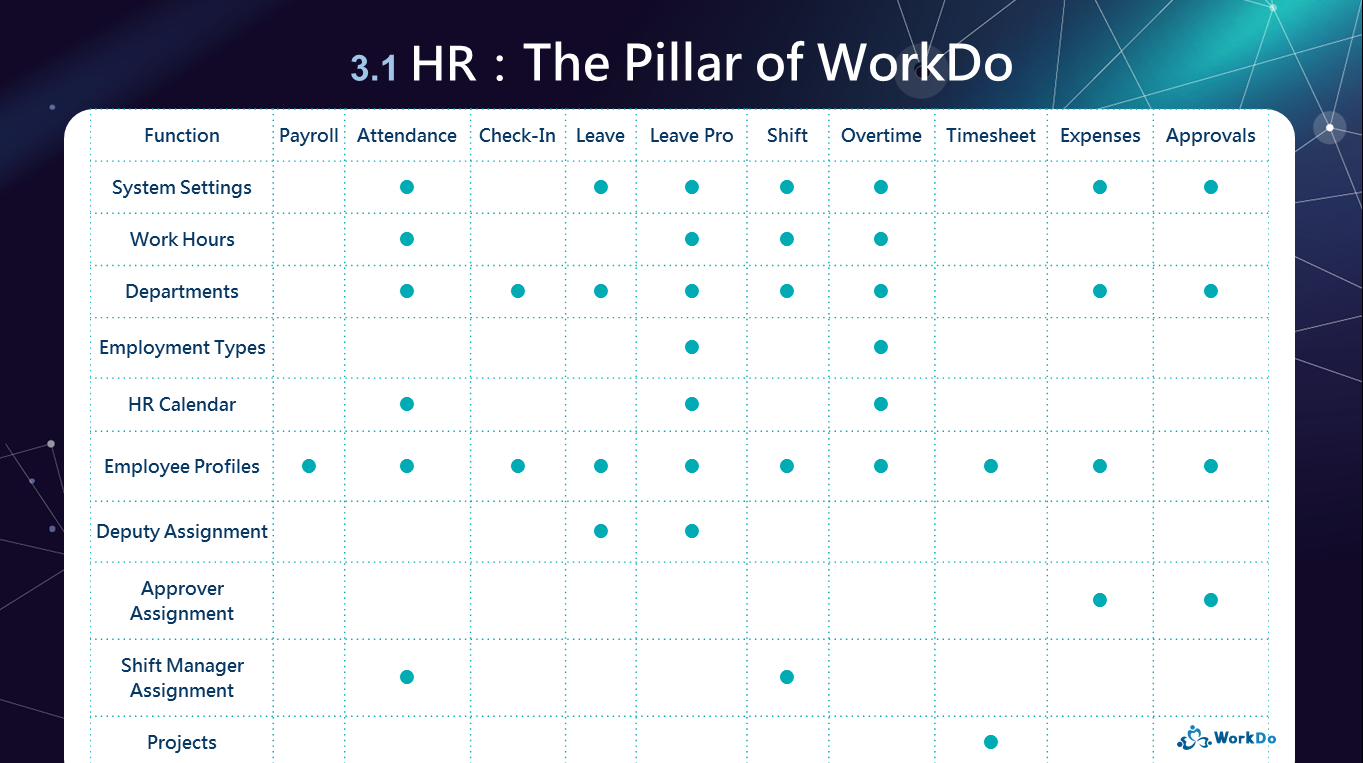 │ The HR settings that are required for using Leave and Leave Pro │

If you want to know the finer differences between Leave and Leave Pro, please refer to the Leave Tool Manual and Leave Pro Tool Manual.
1 │ Common Features
Employees │ Employees can apply, cancel, withdraw leaves. They can also check their leave records and see who is on leave each day.
Managers │ The managers are responsible for approving or escalating employees' leave requests to a higher authority. They are able to view their teams' leave records when needed.
HR Staff │ The HR Staff sets the leave types and leave units. They also have the authority to export leave reports.
2 │ Unique Leave Features
Employees │ The employees are allowed to manually adjust leave days before applying for leaves, whereas Leave Pro automatically calculates the leave days because the HR Calendar will exclude weekends, holidays or non-working days set by the admins.
HR Staff │ The HR Staff has the authority to adjust employees' leave time when necessary.
3 │ Unique Leave Pro Features
Reminders
Although both Leave and Leave Pro are available for Premium Plan users, and we generally advise users to pick one of the two for use. You can indeed use both tools simultaneously, but please make sure that all employees are fully aware of their situations and know when to use the right tool when applying for leaves.
All the finer details and tutorials are in the manuals, take a look!