A new generation of business productivity app
WorkDo is an app specifically designed to simplify team communication and enhance work efficiency suitable for small- to medium-size companies to accurately and effectively manage information!
In addition to the chat service for group discussions, many tools can help to organize and track projects easily by using just one app.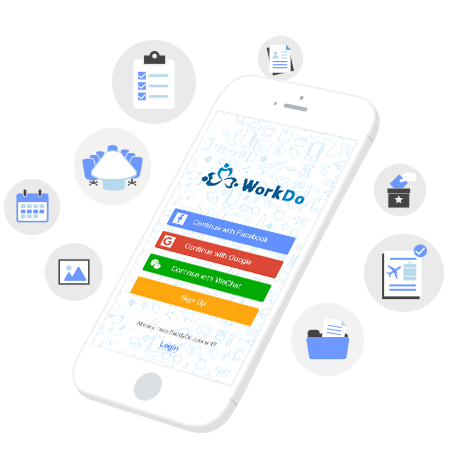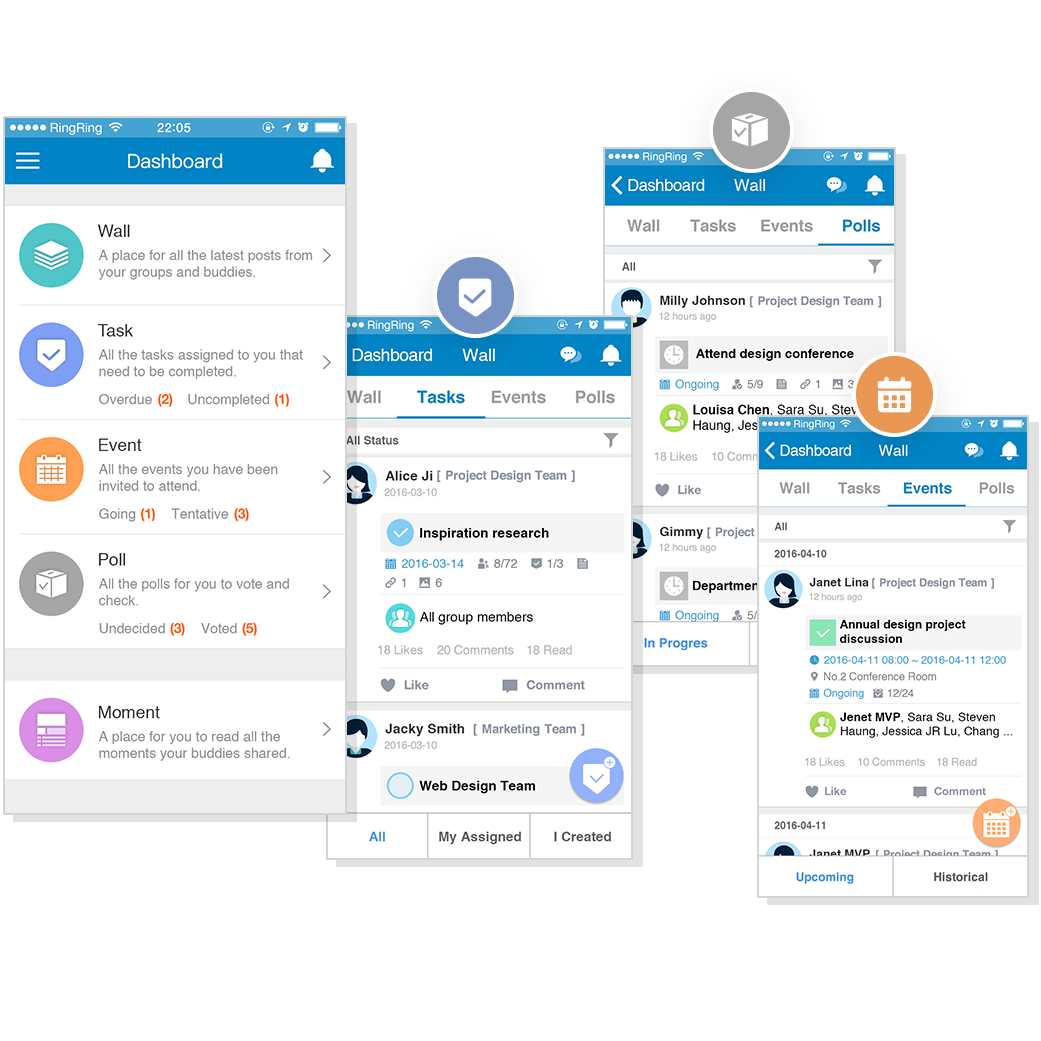 Dashboard
All your outstanding tasks and events, as well as all the team activities at one glance.
A diversified integrated management tool
Greatly lowers the hours and costs of using different software for different purposes by integrating into one simple app.
Basic features: simple tools to assign tasks and easily track progress, plan events for meetings or activities,
share files to ensure everyone's on the same page.
Add-on features: simple tools to manage leave, human resources, meeting room booking, reimbursement and customers relations.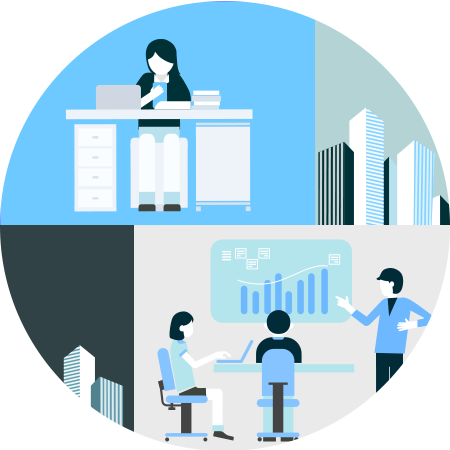 Company-wide networking
Create multiple groups for different purposes in one workplace.
Add buddies within the workplace for one-on-one discussions.
Team Chat
Have discussions in a group, or a dedicated communication channel for a project, or just chat with a buddy at work. Rest assured that everything stays in your private workplace.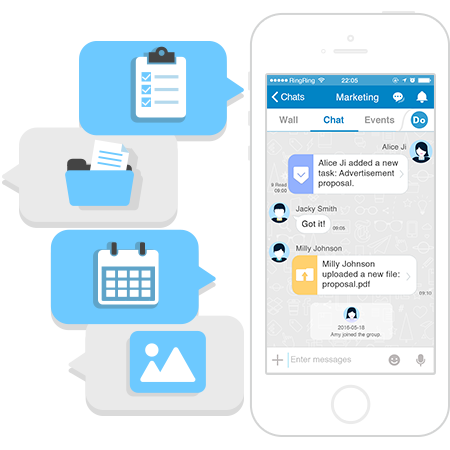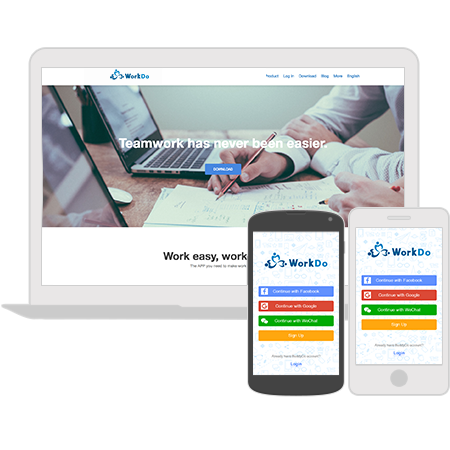 Effective communication and information sharing
Android/ iOS/ Web
No need to install multiple apps anymore, just one integrated app, and start communication and sharing with ease.