FAQ-ID:1159
WorkDo's Attendance tool was designed to accommodate most companies' policy, whether it's for field staff, on-site employees or desk workers, one tool solves all clocking issues. Utilizing Wi-Fi and GPS for clocking in/out, the Attendance tool is extremely easy to set up. And best of all, it is integrated into the HR and Leave Pro tool so the HR staff can instantly get an overview of the work hour employees put in, making payroll management much easier!
Have trouble activating the Attendance tool? Worry not, we'll walk you through the steps.
For starters, follow the steps in Start WorkDo in 5 steps and HR tool setup.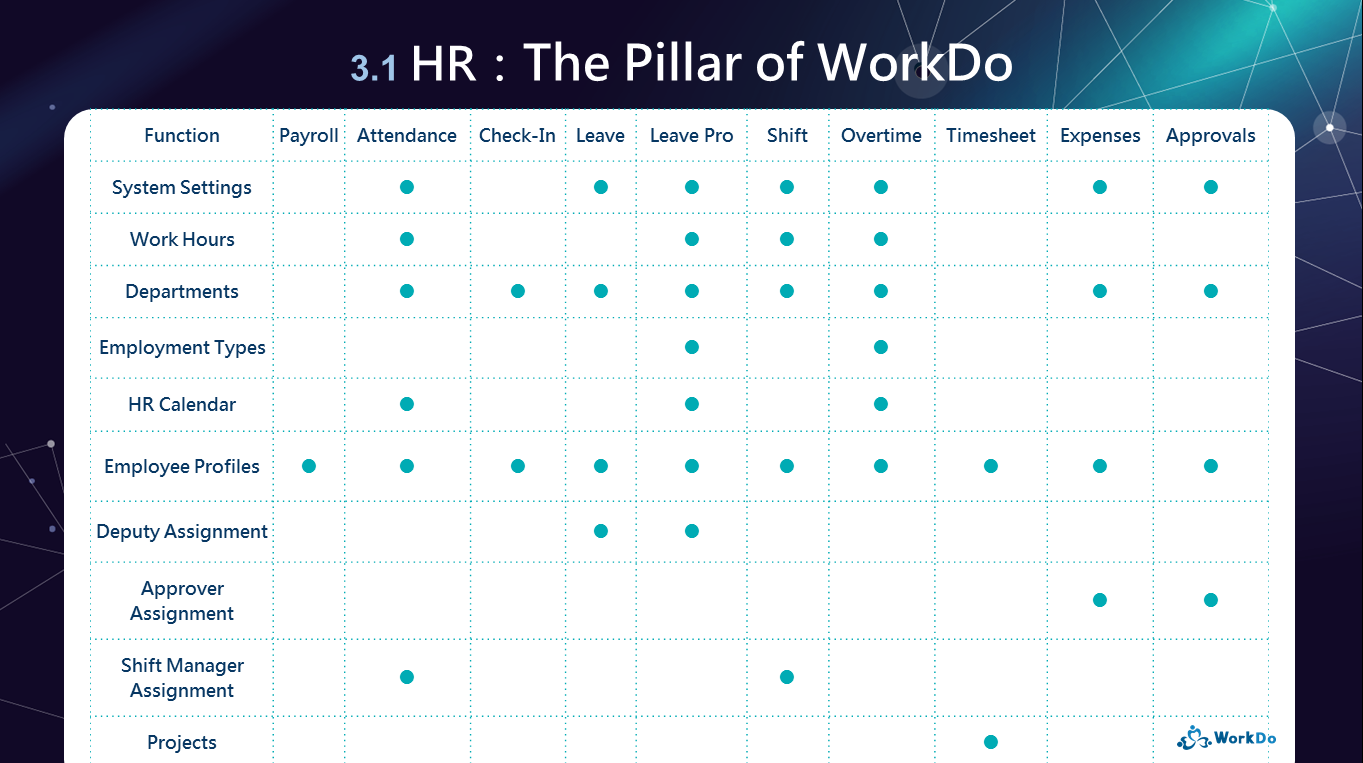 │ Settings in the HR are key to activating Attendance. │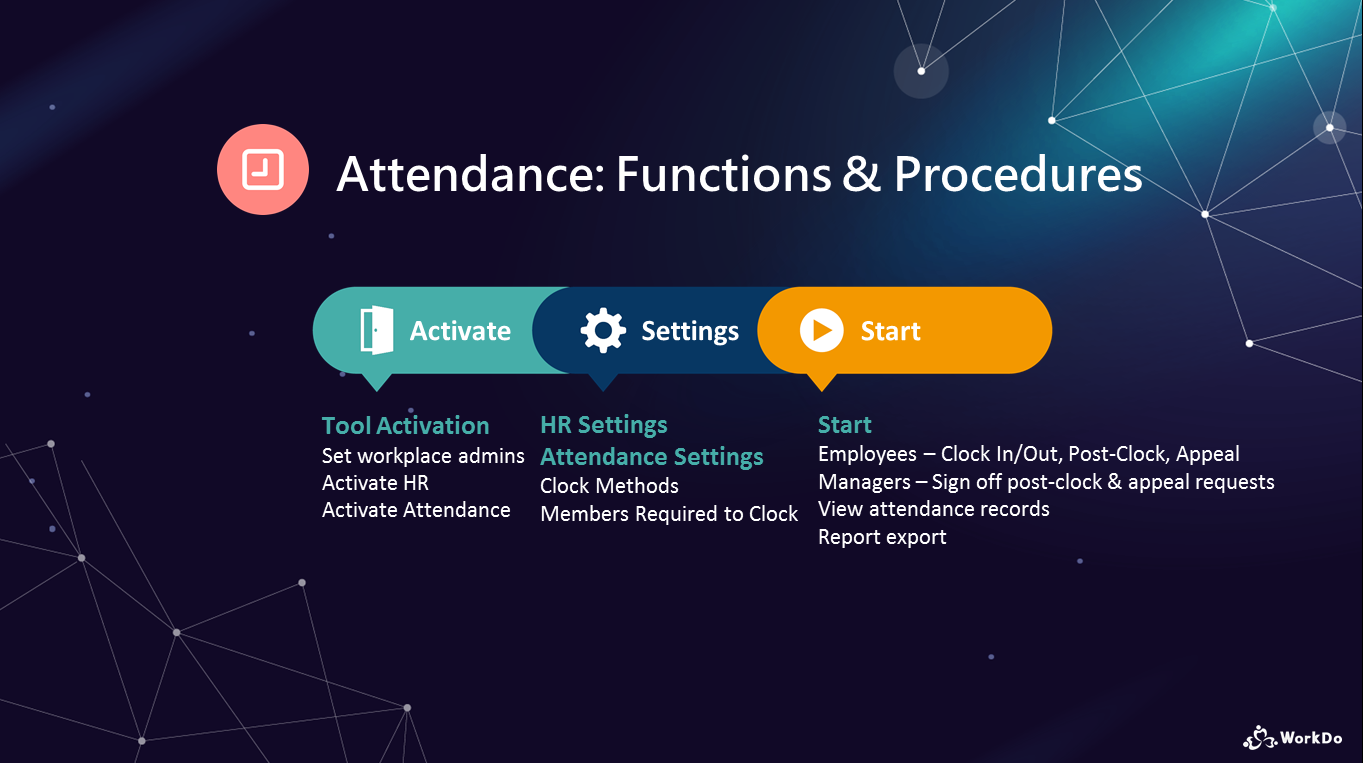 │ Read the Attendance Tool Manual │

If your tool role is HR Staff of the Attendance tool, then you may proceed with the steps below using the WorkDo app!
2 Key Steps with Attendance
Role:
EmployeeManager

HR Staff

STEP 1 │ Clock Method
Flexible to accommodate desk employees and field staff!
Desk Employees
Clock using pre-set Wi-Fi hotspots, GPS can be used for a more precise location. Employees can clock in/out using their mobile device when they are within set range or a PC that's connected to the Wi-Fi hotspot.
Field Staff
The remote clock option enables employees to clock in/out remotely with a set GPS position using their mobile device. The tool admins can then select individuals who are allowed to remote clock.

STEP 2 │ Employees Required to Clock
This step will have the tool admin set those who are required to clock in/out and those who aren't, e.g. managers.
Be sure to use the clock methods to set the Wi-Fi and GPS locations first then select employees who are allowed to remote clock in/out!

STEP 3 │ Configuration
If employees forget to clock in/out, there is a post-clock deadline setting that controls the length of time that is allowed for filing a makeup request.
Reminders