After the tool has been enabled, let's manage the tool roles!
Mobile: Manage Tool Roles
Each tool has several roles that have different authorities. As a workplace owner or admin, once you have enabled a tool, click the Manage button and read about the different roles of that tool.
1. Tool Admin and HR Staff roles have the most authorities as they can set up the tool and create or delete information.
2. Member and Employee roles are the most common roles and have basic authorities such as applying for leave requests in Leave or booking conference rooms in Conf. Rm.
Again, only workplace owner and admins can manage tool roles and please read the role description of each tool carefully before assigning roles to the members.
1. Click Manage button.
2. Read the role description, then click Manage All Member Roles.
3. Click the current tool role of the member, choose the role you would like to change the member to, click Change to complete.
Web: Manage Tool Roles
Basically the same steps!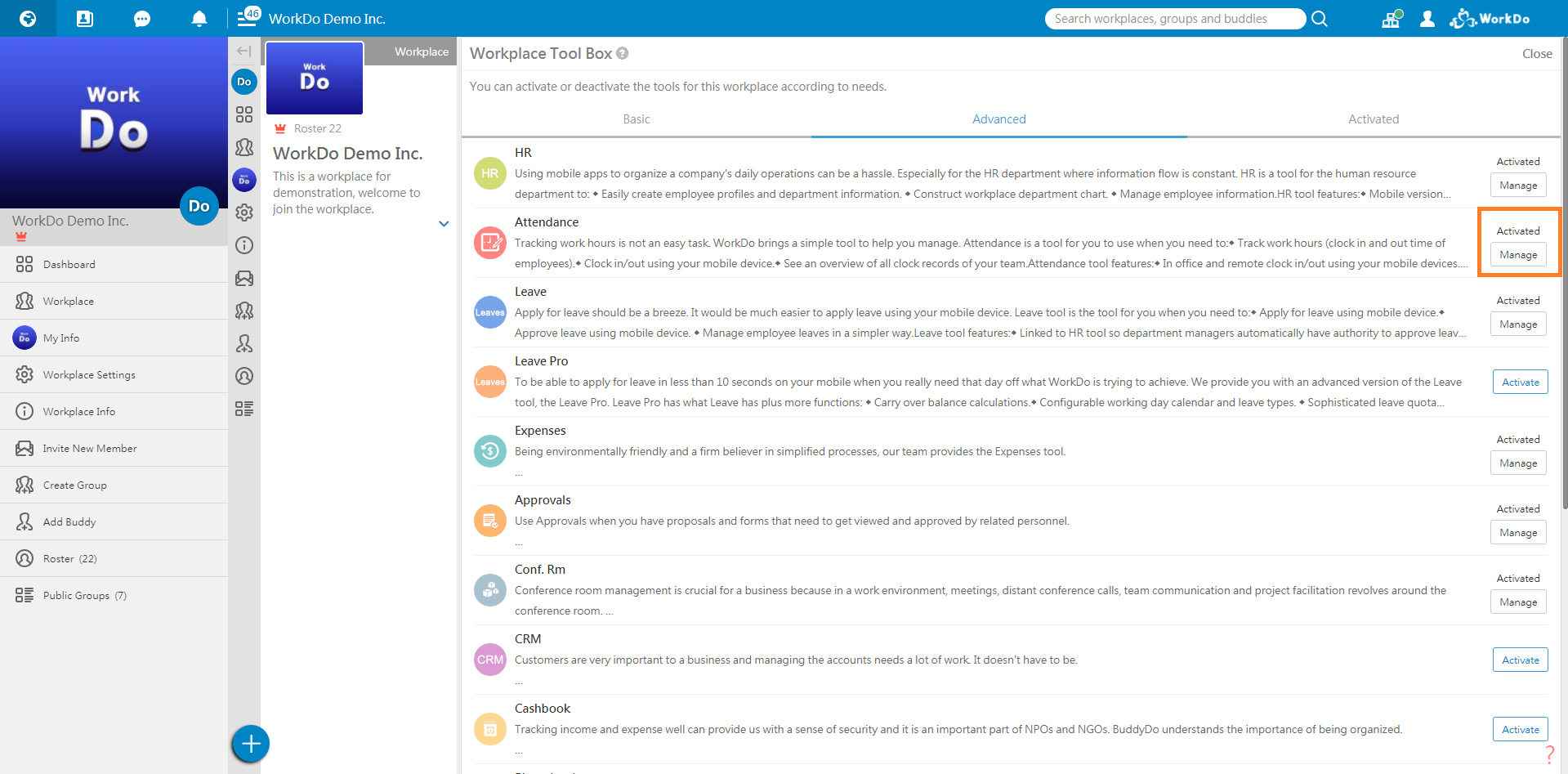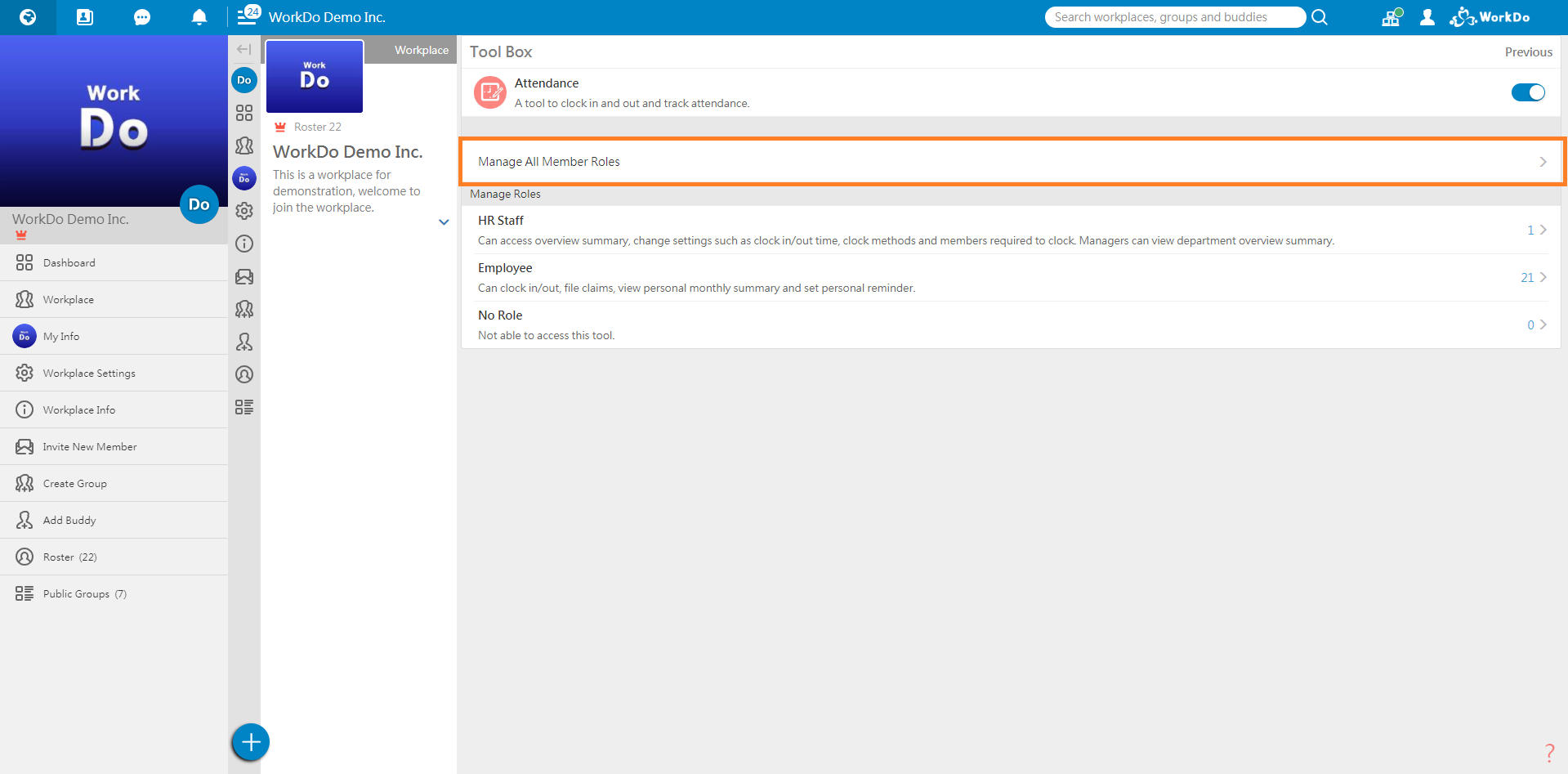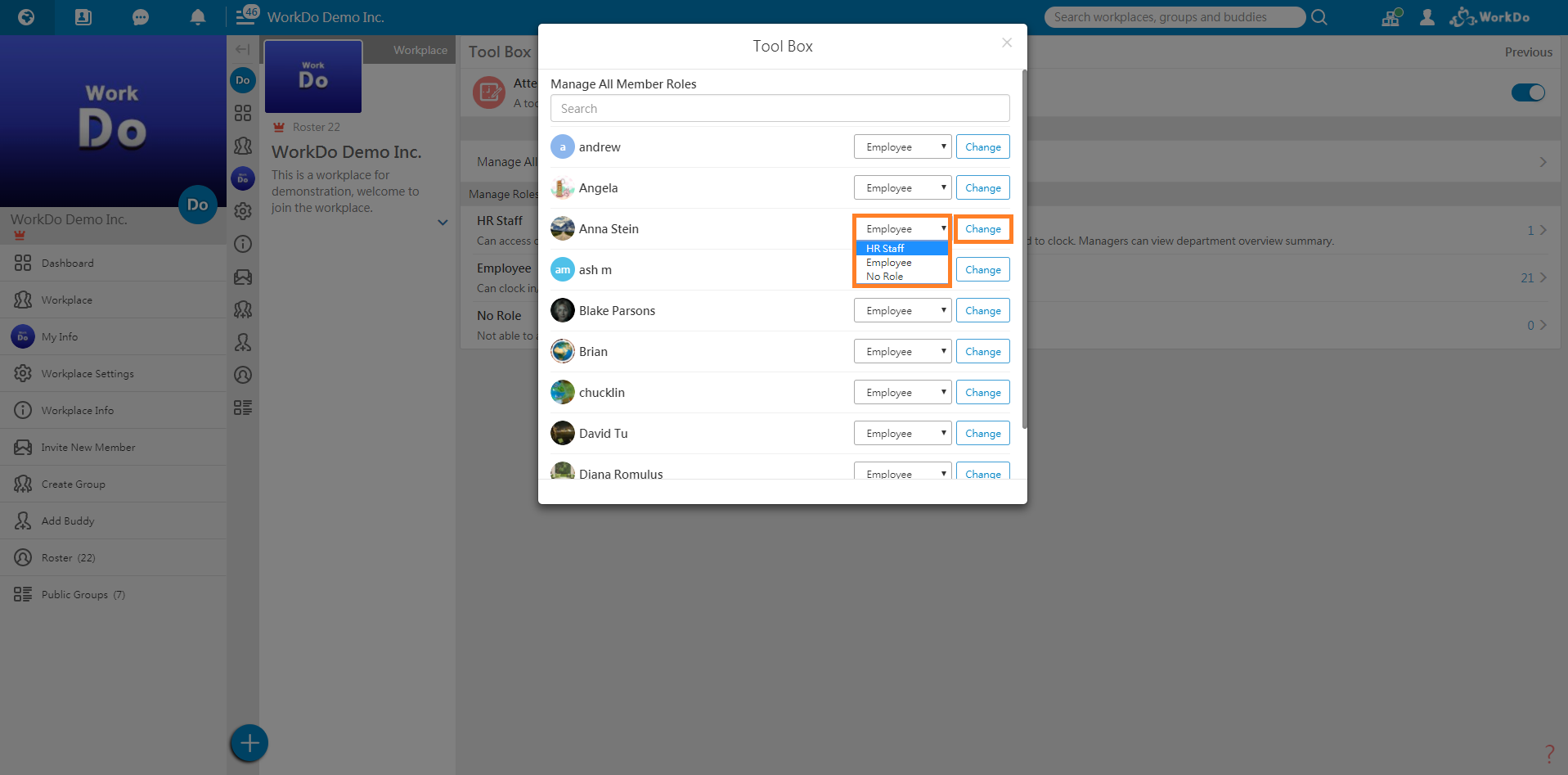 For more information, please check out Resource Center: A comprehensive guide to WorkDo
Google Play (Android): WorkDo 3.4.14 and above
App Store (iOS): WorkDo 3.4.14 and above
Try web interface!
Like us on Facebook!
We provide function tutorials and interesting articles every week!