WorkDo is proud of combining many different tools within one software, let's learn how to enable those tools!
Mobile: Enable Tools
Workplace, groups and buddies all have basic tools such as Chat, Notes, Tasks, Events, Albums, Files and Polls which are automatically enabled.
There are also advanced tools that require you to enable them. Workplace level has the most advanced tools including HR, Attendance, Leave, Leave Pro, Expenses, Approvals, Conf. Rm, and CRM (plus Cashbook, Phonebook, We Buy and IOU that are also available at the group and buddy levels).
For Leave and Leave Pro, we recommend you to read the description carefully and choose to activate one of them. Activating both may confuse workplace members.
1. Click Do button or Workplace Settings
2. Click Tool Box
3. Switch to Advanced tab and activate tools according to your needs
Web: Enable Tools
Basically the same steps!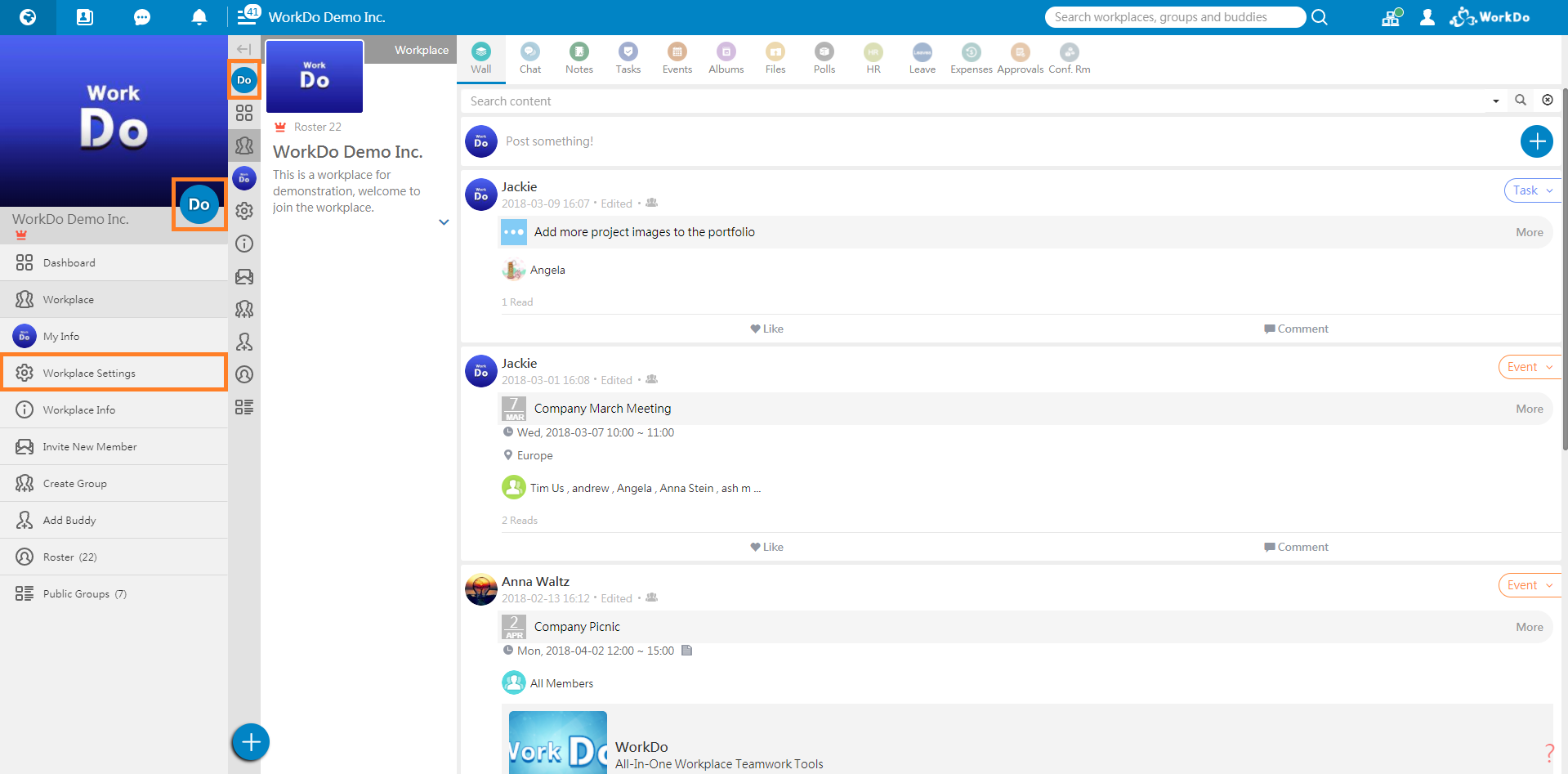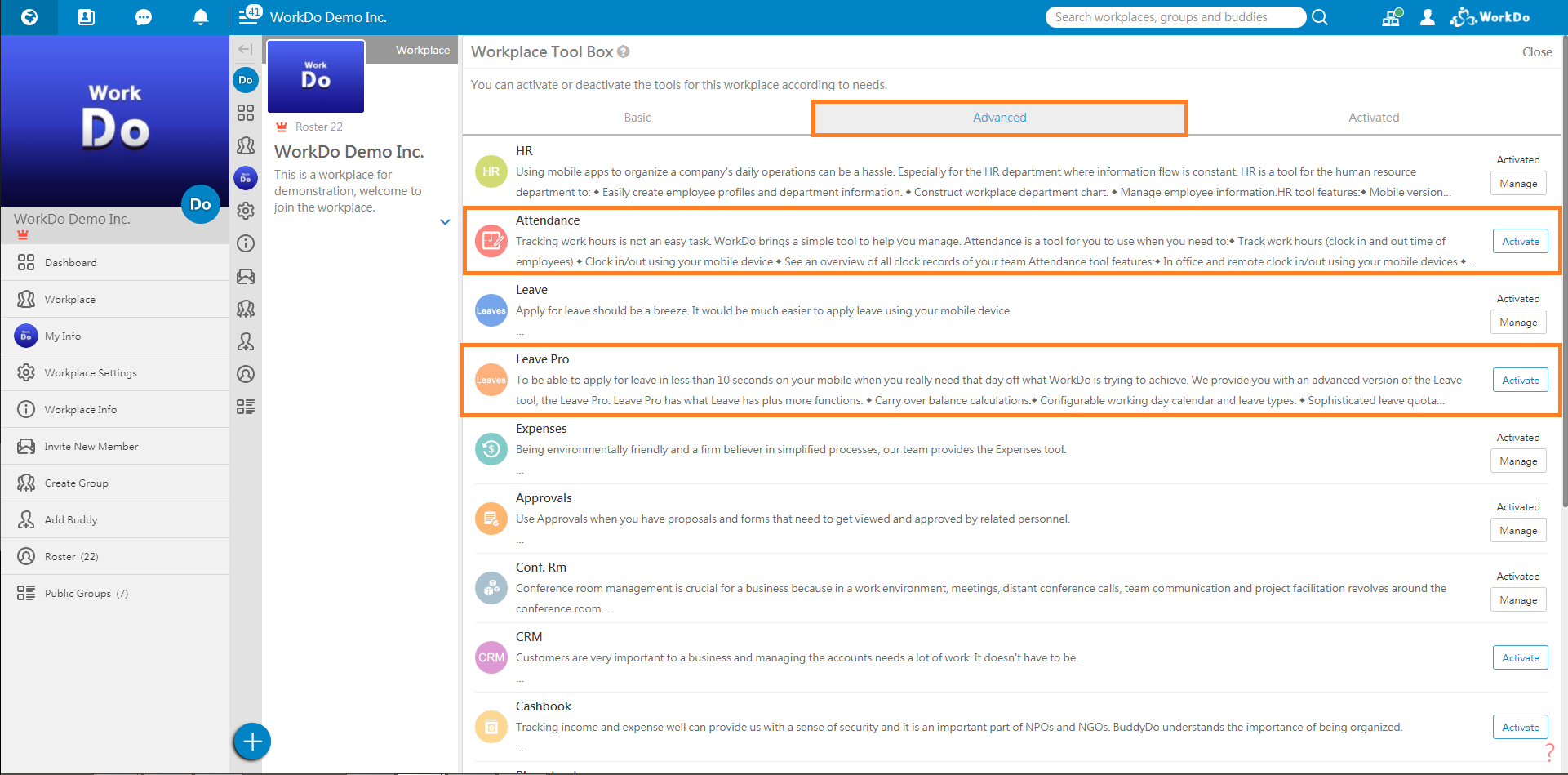 For more information, please check out Resource Center: A comprehensive guide to WorkDo
Google Play (Android): WorkDo 3.4.14 and above
App Store (iOS): WorkDo 3.4.14 and above
Try web interface!
Like us on Facebook!
We provide function tutorials and interesting articles every week!