After managing tool roles, ready to create groups for your specific projects, departments or teams?
Mobile: Create Groups
A group is similar to a workplace but smaller. The number of tools a group can use is also fewer than the workplace.
Create a group for your project (cross department), department or team for closer discussion and teamwork.
1. Click Create Groups button on workplace page.
2. Fill in all the information and set group privacy. (Public means the members of the workplace can search and click/apply to join)
3. Check the group settings to add members, adjust group privacy and more!
Web: Create Groups
Basically the same steps!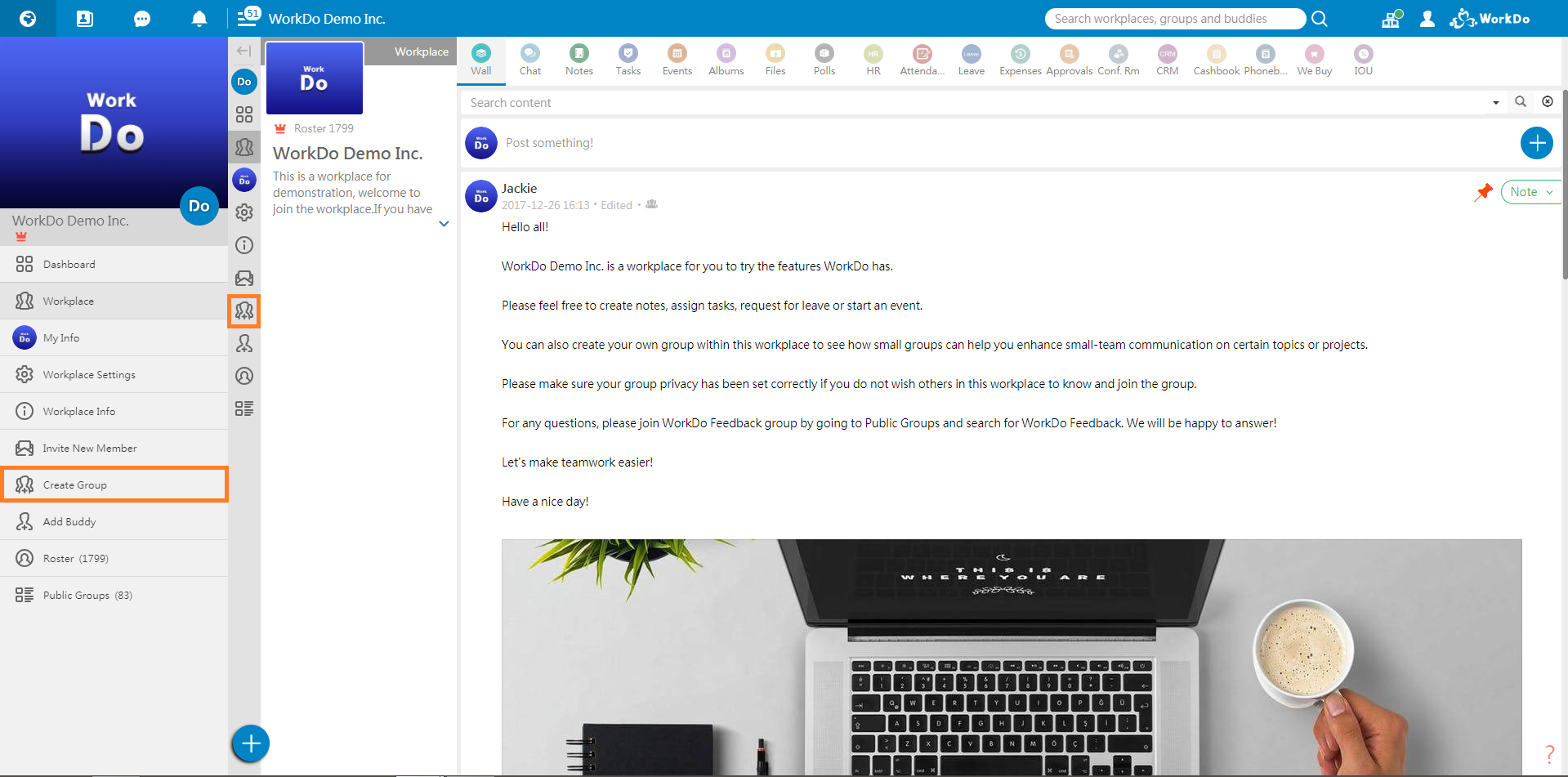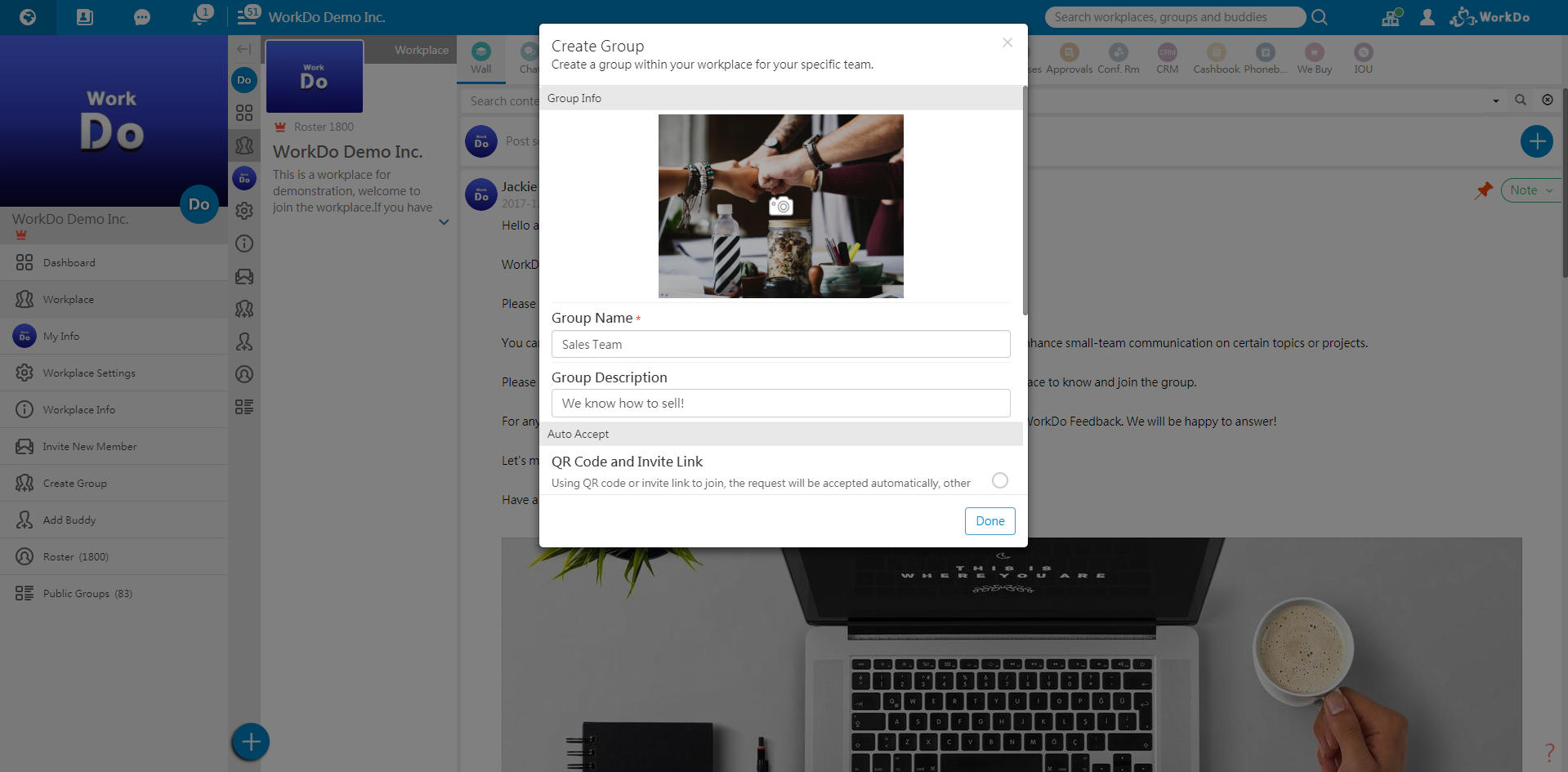 For more information, please check out Resource Center: A comprehensive guide to WorkDo
Google Play (Android): WorkDo 3.4.14 and above
App Store (iOS): WorkDo 3.4.14 and above
Try web interface!
Like us on Facebook!
We provide function tutorials and interesting articles every week!