FAQ-ID:1004
If the basic tools and functions are good enough for your team, then WorkDo is completely free of charge, and you may use it for as long as you like! However, if you require the use of the advanced tool, then you need to subscribe to one of the paid plans.
Luckily, WorkDo offers all new users a 30-day trial period to try out all the tools and features. You can decide whether your team needs the advanced tools or just the basic tools. The decision is yours!
Here's some additional information you might wanna know during your trial period.
If your team decides to go for one of the paid plans, here's how the payment prcess go!
Plans & Payment
Interface:
iPhone
Android
Web
Steps:
Enter the Current Plan page.

Android │ Click on Workplace Subscription under Payment.
Web │ Click the Payment button under Advanced.

Click Purchase

Members │ Enter the number of members who will be using WorkDo. The dafault number is set to the current workplace members.
Plan │ Select a plan for your team.
Payment Interval │ Select monthly or yearly payment plan.
Click Next.

Fill out the billing information ( * Must be filled out) and click Next.

Fill out the credit card information ( * Must be filled out) and click Next.

Verify all information and click Check Out to complete the payment process.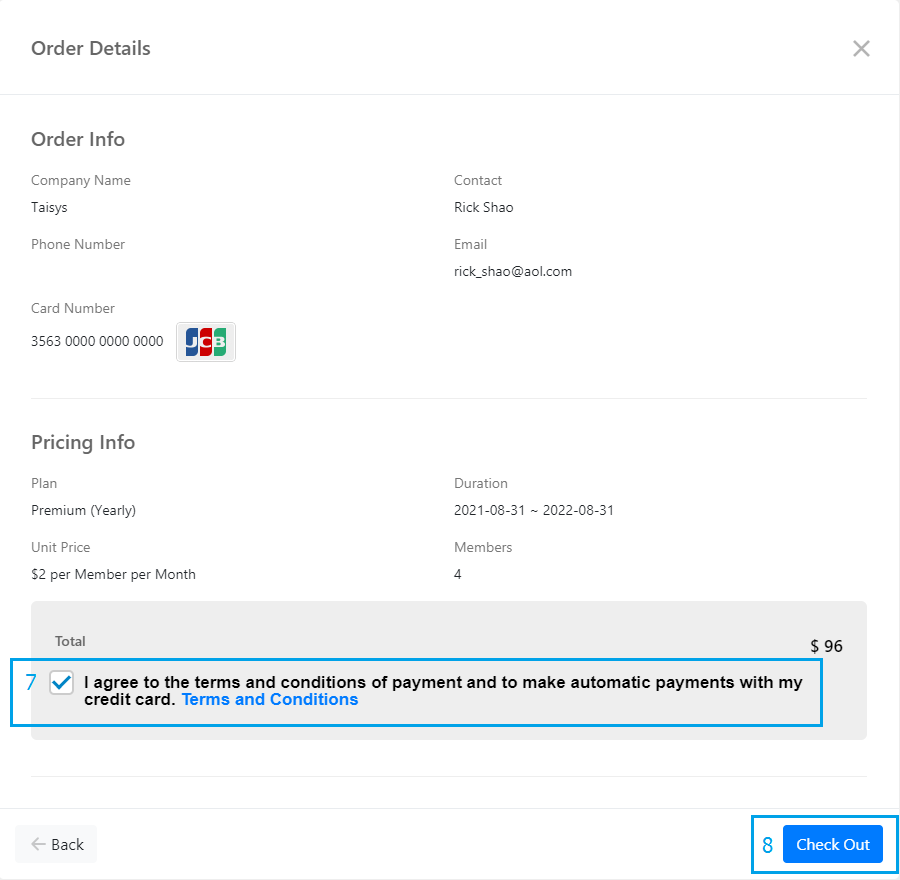 Reminder
Plan purchase is only avilable to Android and Web versions of WorkDo at the moment.
During the trial period, the Premium plan is offered to all new users, once the trial period ends, it will be changed to the Free plan. At which point, only the basic tools will be avilable for use.
The currency is determined by workplace's region setting, please refer to this FAQ if you have any issues.
Purchase history can be viewed in Workplace Settings > Payment > Purchase Histroy.