After creating groups, let's add some buddies for one-on-one communication!
Mobile: Add Buddies
Communication is important for teamwork hence WorkDo allows you to add buddies to make one-on-one communication easier. Just follow the simple steps below.
1. Click Add Buddy button on workplace page.
2. Choose a method to find the buddy and click Add.
3. Anywhere you see a member's profile picture, click and then click Add Buddy to add the member as buddies.
Web: Add Buddies
Basically the same steps!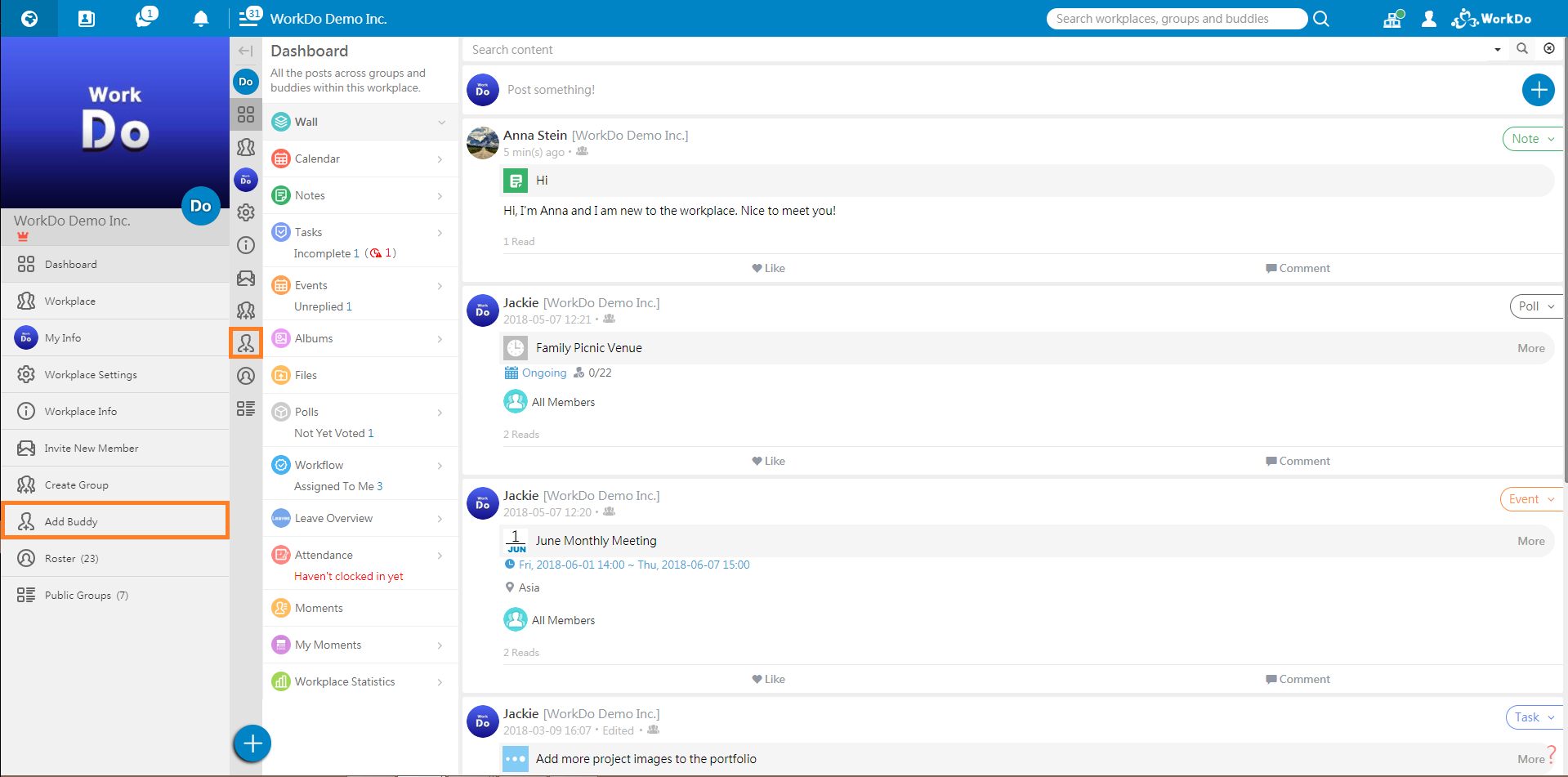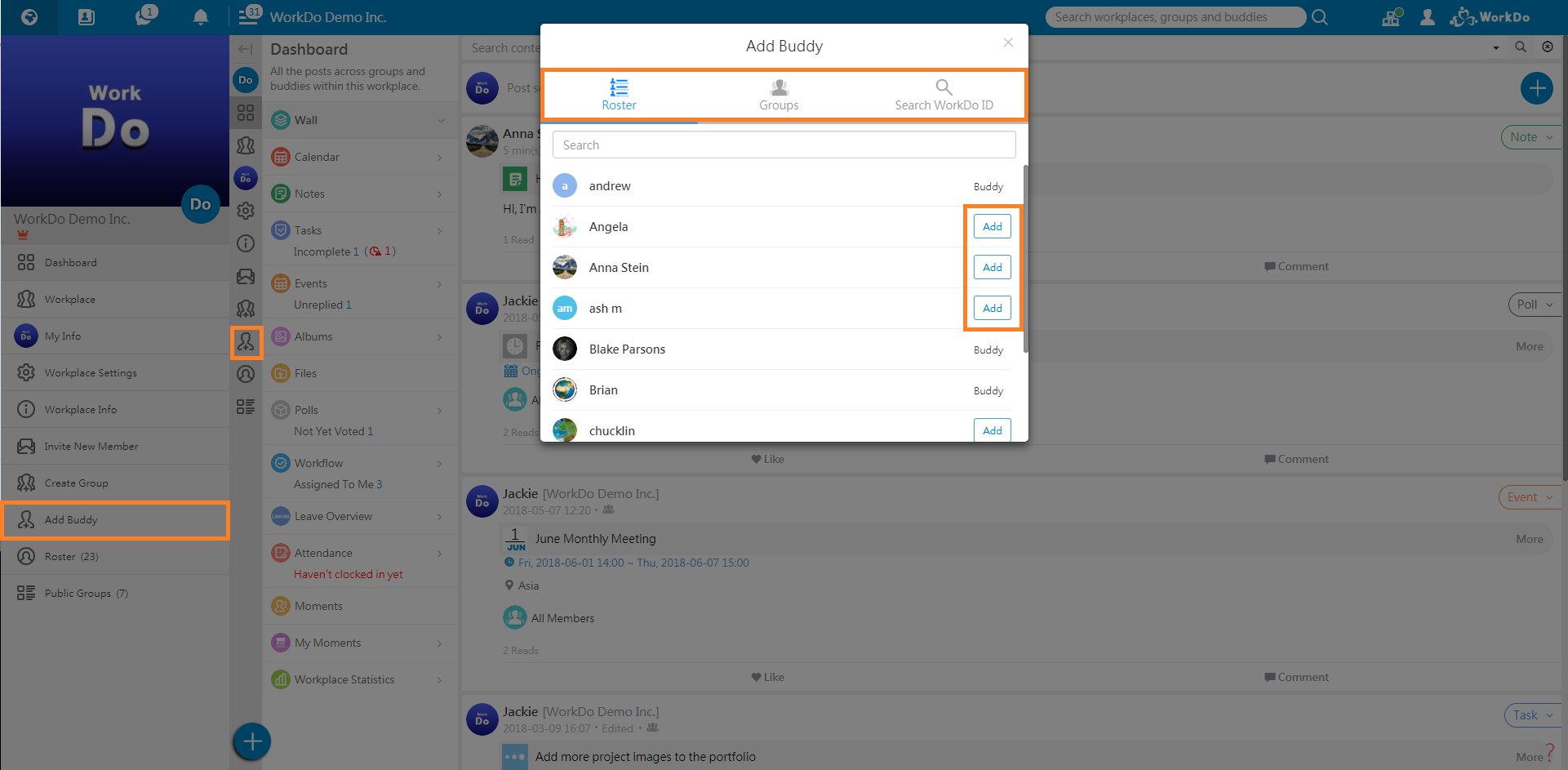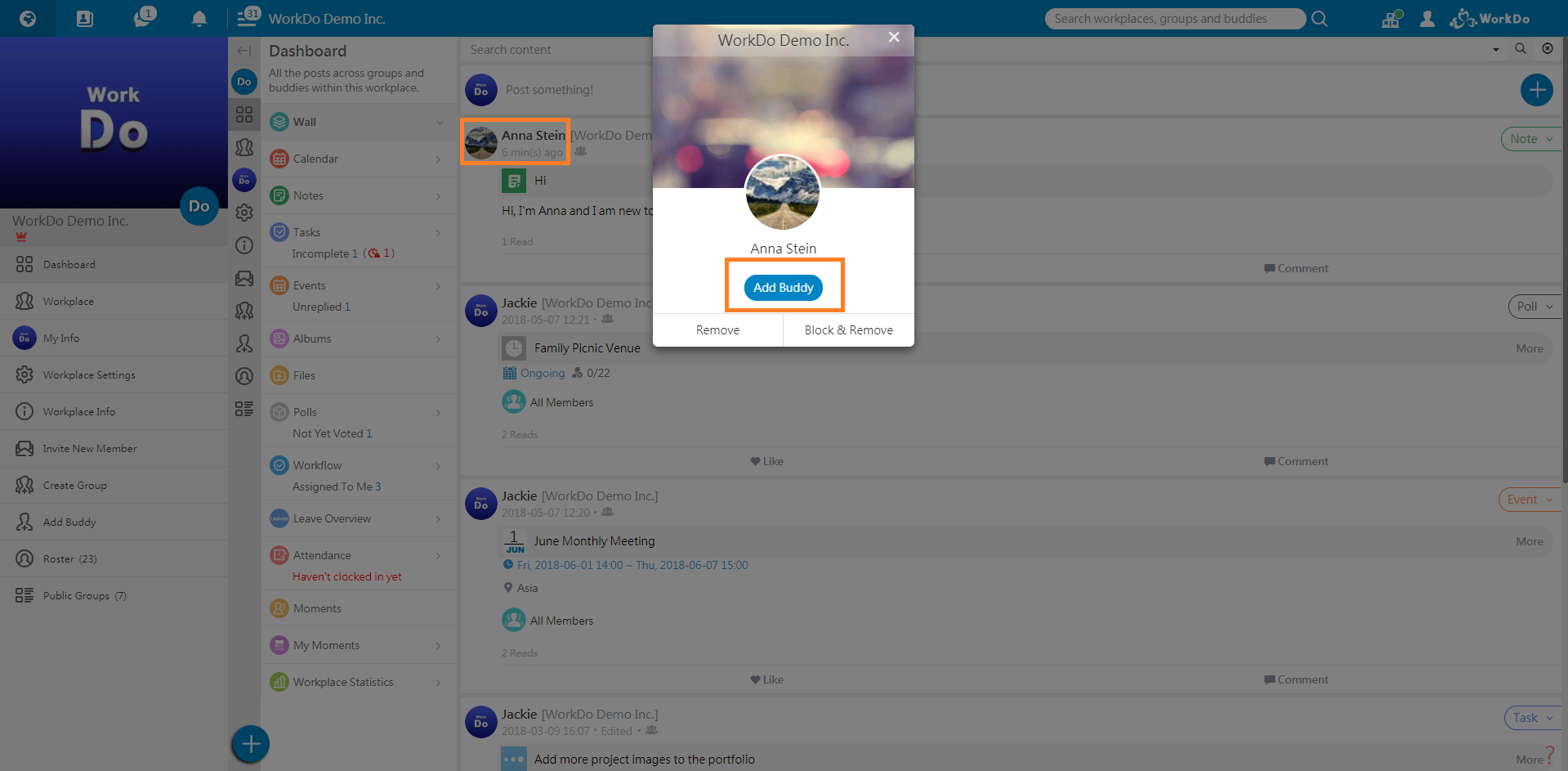 For more information, please check out Resource Center: A comprehensive guide to WorkDo
Google Play (Android): WorkDo 3.4.14 and above
App Store (iOS): WorkDo 3.4.14 and above
Try web interface!
Like us on Facebook!
We provide function tutorials and interesting articles every week!