More is your personal setting management, your personal space. Here you can change your settings, find tutorial intro, FAQ, and keep your personal notes. Once you get yourself familiar with More, you are on the right track to keep everything organized.
More
More can be found on the bottom of your home screen.
Click on More to find a variety of settings and account information.
My Shelf and My Upcoming are also here where you can jot your own notes and keep track of upcoming events.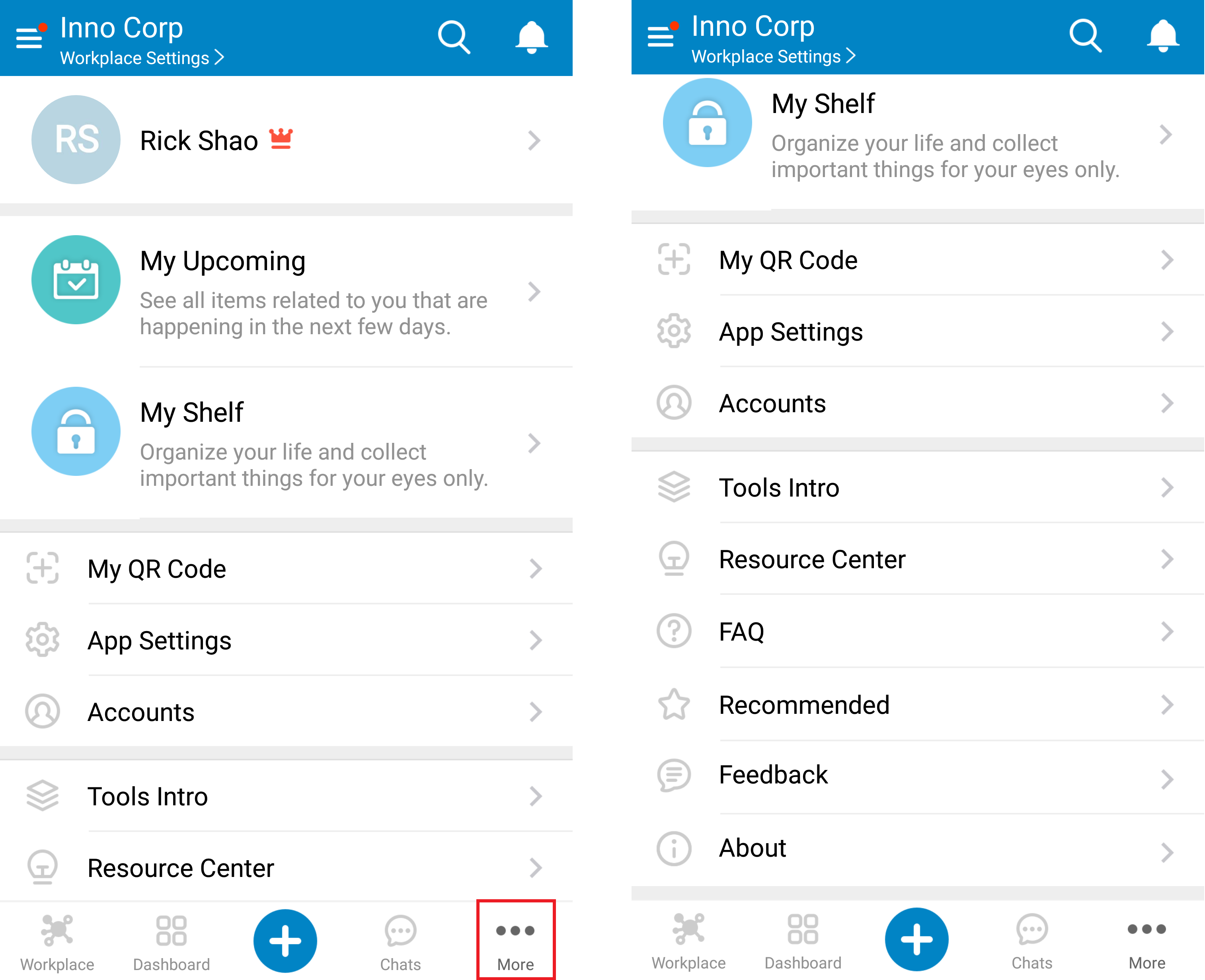 My Upcoming – Scheduled upcoming events.
My Shelf – Personal space for notes, tasks, events, and albums.
My QR Code – For being added to a workplace via QR code.
App Settings – Your app preference settings.
Accounts – Account information.
Tool Intro – Tool function and capability are explained here.
Resource Center – User Guide and additional support are here.
FAQ – Frequently asked questions are answered here.
Recommended – Referral link and WorkDo associated website links.
Feedback – Error reporting system.
About – App version, Terms of Use, Privacy Policy and app Introduction.
For more information, please check out Resource Center: A comprehensive guide to WorkDo
Google Play (Android): WorkDo 3.7.13 and above
App Store (iOS): WorkDo 3.7.12 and above
Try web interface!
Like us on Facebook!
We provide function tutorials and interesting articles every week!