Accounts, this is where you manage your account settings. Here you can edit your WorkDo ID, link your email/phone number, change the password and set federated accounts. The benefit of linking a federated account is that you can quickly log in to WorkDo from now on, without having to enter your password every single time.
Accounts
Accounts can be found under More on the bottom of your home screen.
Click on More to find a variety of settings and account information.
Click on Accounts and this is where you can set and edit your account information.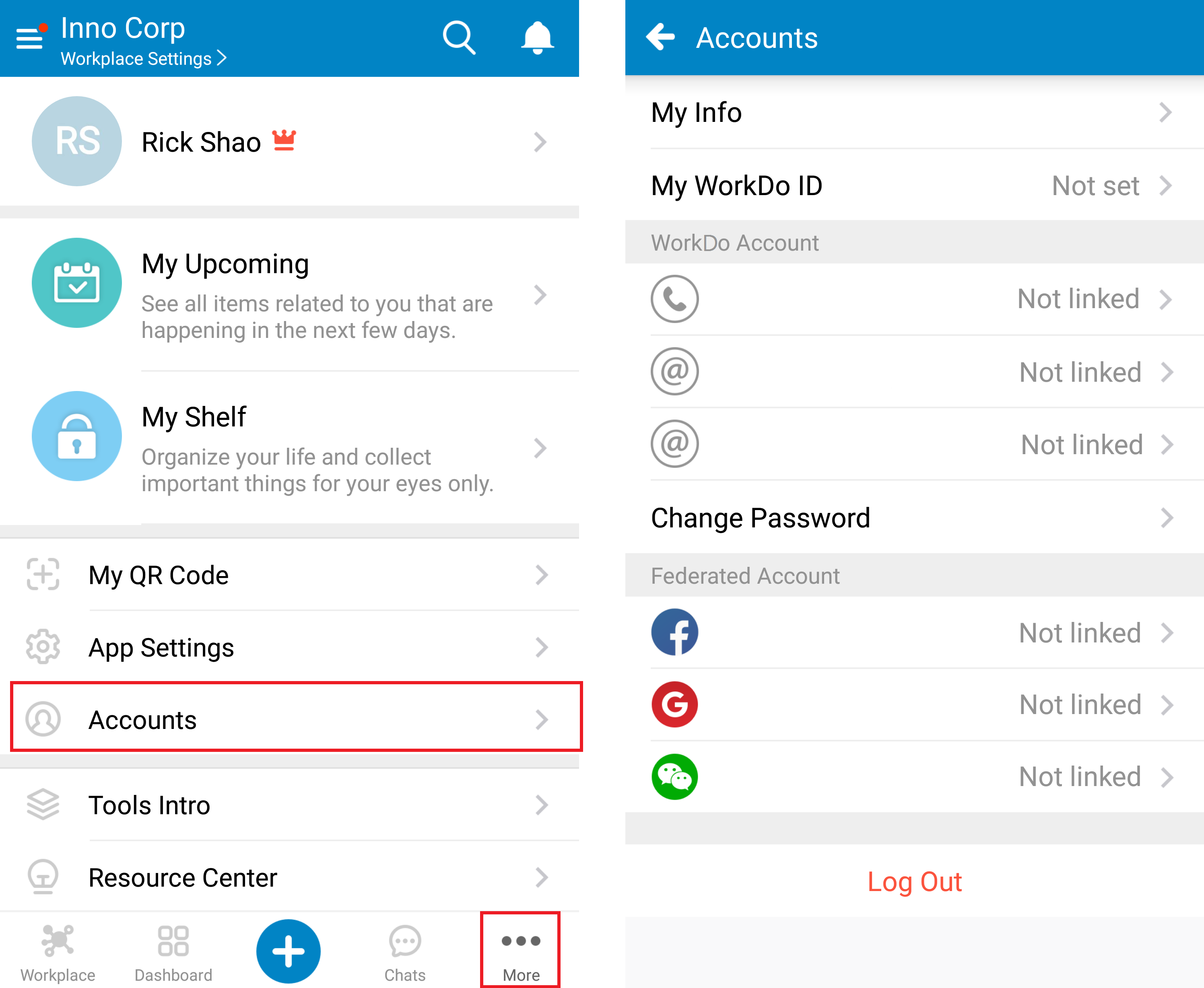 My Info – Set your name, region and app language.
My WorkDo ID – Set your WorkDo ID for others to view.
WorkDo Account – Link your account via email/phone number.
Change Password – Set a new password.
Federated Accounts – Use Facebook, Google or WeChat to link your account.
Log Out – Log out of WorkDo app.
For more information, please check out Resource Center: A comprehensive guide to WorkDo
Google Play (Android): WorkDo 3.7.13 and above
App Store (iOS): WorkDo 3.7.12 and above
Try web interface!
Like us on Facebook!
We provide function tutorials and interesting articles every week!