Are you joggling meetings, events and work at the same time? Do you feel a bit overwhelmed? Well, 'fraid not, because your personal secretary is here!
My Upcoming is your personal secretary at work. It's your personal reminder that tells you when you have a scheduled meeting or a task is due. Nowadays, when multitasking is the norm, we often lose track of things, but with this feature, you will never be caught off guard with a previously planned meeting or task that you have forgotten.
My Upcoming
My Upcoming can be found under More on the bottom of your home screen.
Click on More to access your upcoming events.
Click on desired due tasks or events to see the detail information.
You can toggle between today's upcoming events and the next 7 days'.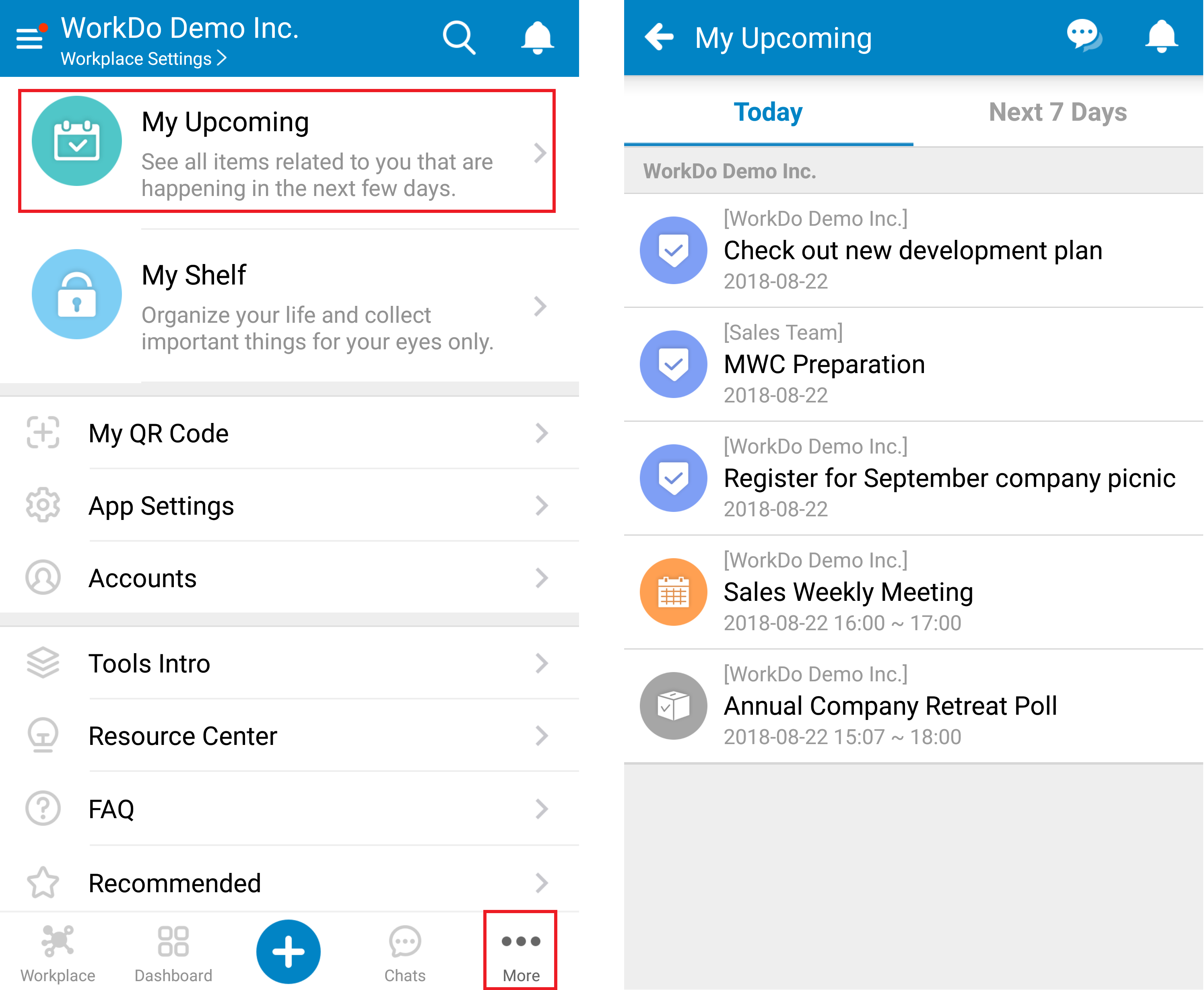 For more information, please check out Resource Center: A comprehensive guide to WorkDo
Google Play (Android): WorkDo 3.8.13 and above
App Store (iOS): WorkDo 3.8.13 and above
Try web interface!
Like us on Facebook!
We provide function tutorials and interesting articles every week!