Generally, we all have so many work-related things occupying our minds; it is inevitable that we forget a thing or two in our personal lives. But thankfully, My Shelf can be a solution to this. My Self is your personal space in WorkDo that you keep things to yourself and yourself only. In My Shelf, you can create albums, notes, tasks and personal events as personal reminders or your private notebook, and they are for your eyes only.
We all know how difficult it can be to juggle work with your personal life, but with My Shelf, we hope we could alleviate some of the stress and help you achieve a perfect work-life balance.
My Shelf
My Shelf can be found under More on the bottom of your home screen.
Click on More to access My Shelf.
Click on desired due tasks or events to see the detail information.
Here you are free to make your private notes, tasks, events and albums.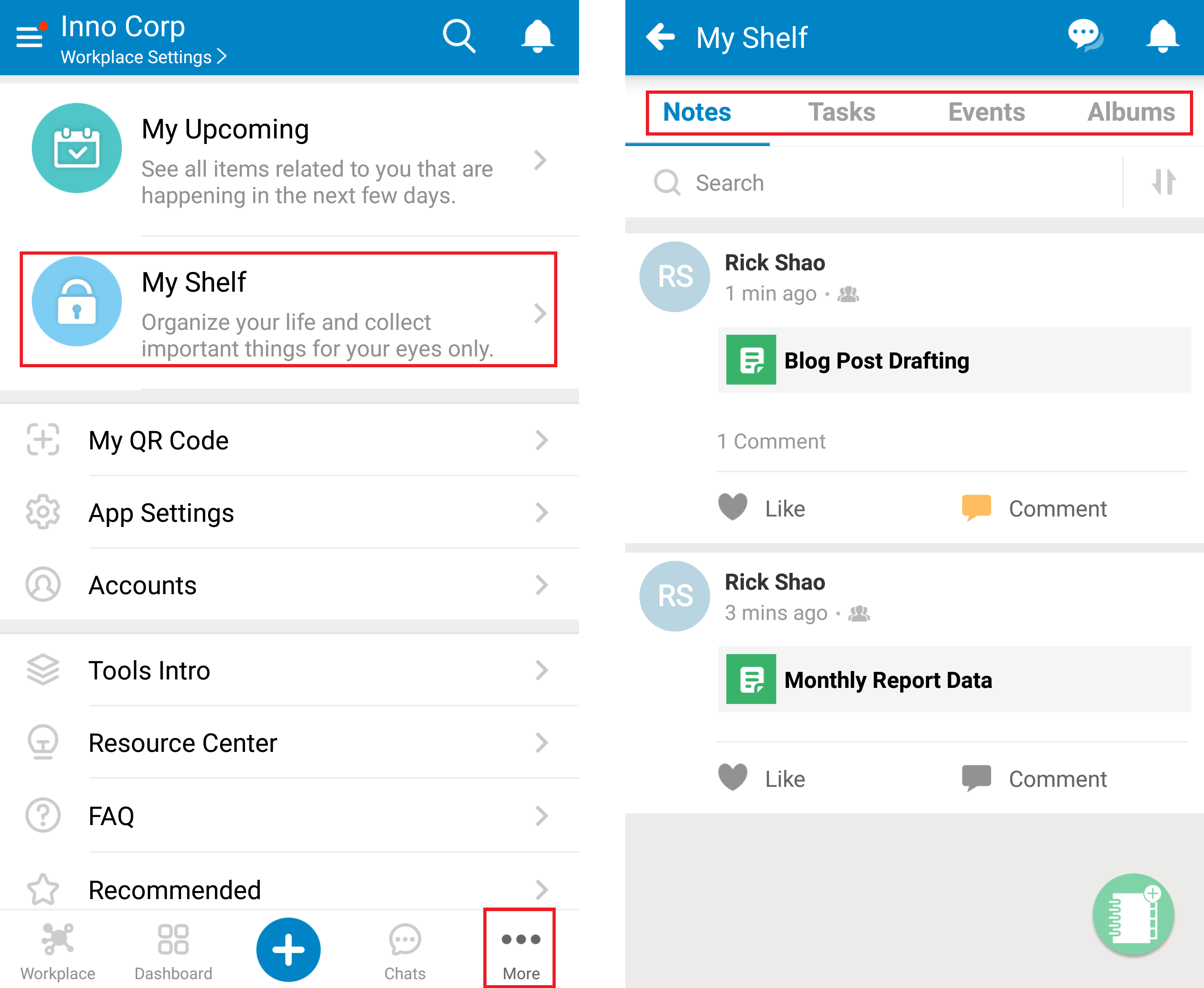 For more information, please check out Resource Center: A comprehensive guide to WorkDo
Google Play (Android): WorkDo 3.8.13 and above
App Store (iOS): WorkDo 3.8.13 and above
Try web interface!
Like us on Facebook!
We provide function tutorials and interesting articles every week!