Here at WorkDo, we hold ourselves to the highest of standards and we pride ourselves on providing the best team collaboration experience to our users. However, there are always ways we can keep improving WorkDo that we simply just haven't thought of. In light of this, our Feedback function is your direct channel to tell us what you think. You can give us user feedbacks, comments, suggestions or report errors. We take your comments seriously, and they go a long way in helping us make the best platform for you and millions other users to collaboration on.
Feedback
Feedback can be found under More option.
Click on Feedback to access.
Here you can choose to submit a question, suggestion or report an error.
Briefly tell us what you think; you can even attach a photo or screenshot.
Hit Submit and you are all done!
You can also click on History to view past feedback you have submitted.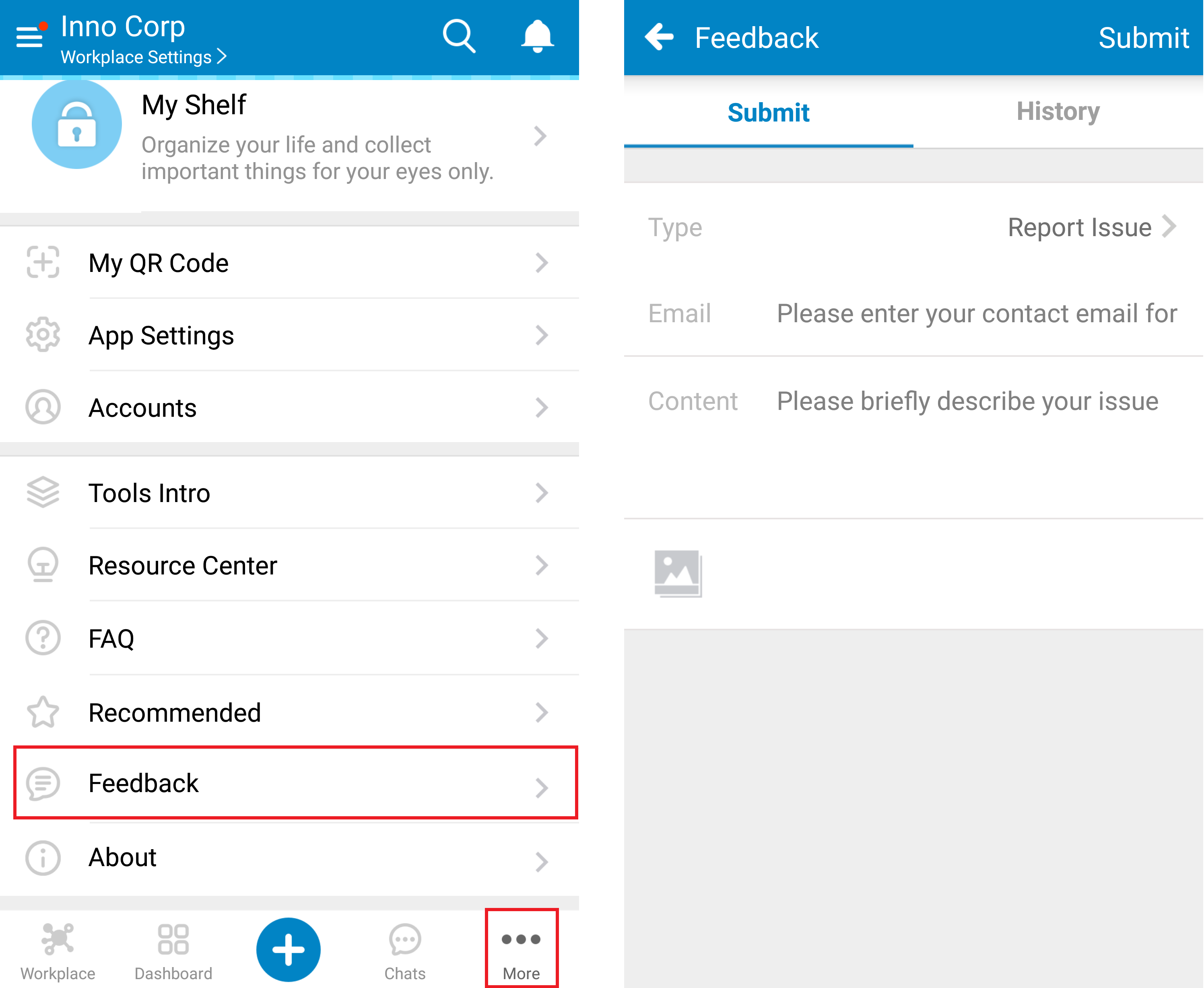 We sincerely thank you for all your comments, questions, suggestions, without them, WorkDo would not be what it is today, so please keep letting us know what you think!
For more information, please check out Resource Center: A comprehensive guide to WorkDo
Google Play (Android): WorkDo 3.9.16 and above
App Store (iOS): WorkDo 3.9.16 and above
Try the web interface!
Like us on Facebook!
We provide function tutorials and interesting articles every week!