If you are one of those busy bees who are in multiple workplaces and need to stay on top of things, or you just simply don't want to be bothered by work-related issues when you are on vacation, App Settings is where you need to go to enable and disable certain functions.
App Setting
App Settings can be found under More option.
Click on App Settings to access.
Here you can change your chat, notification and workplace settings.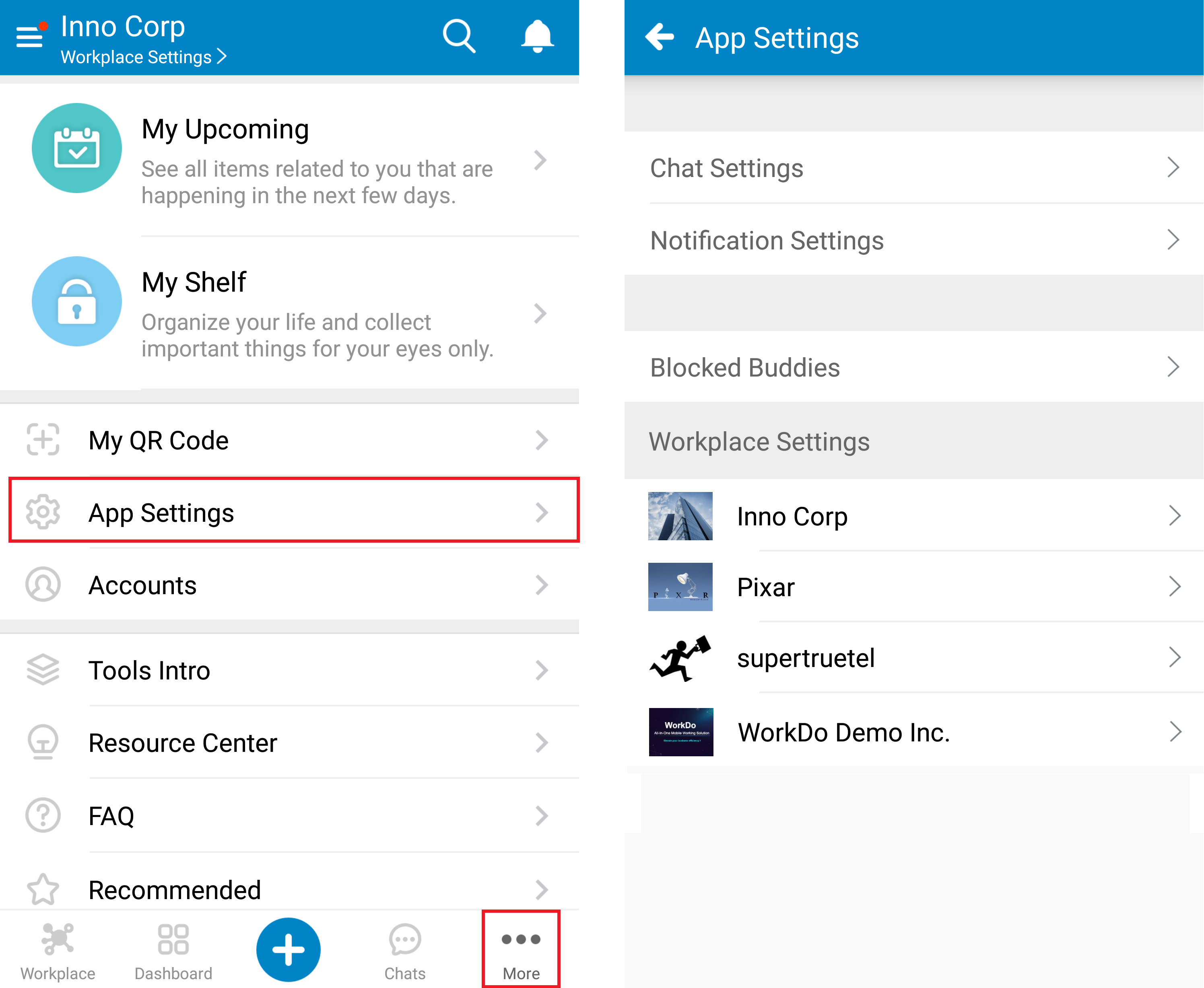 For more information, please check out Resource Center: A comprehensive guide to WorkDo
Google Play (Android): WorkDo 3.9.16 and above
App Store (iOS): WorkDo 3.9.16 and above
Try the web interface!
Like us on Facebook!
We provide function tutorials and interesting articles every week!