Now let's take a look at how to create an event.
Mobile: Creating Events
You can create events in a workplace, group and even between buddies. Use events to notify workplace members of meetings, company events and more.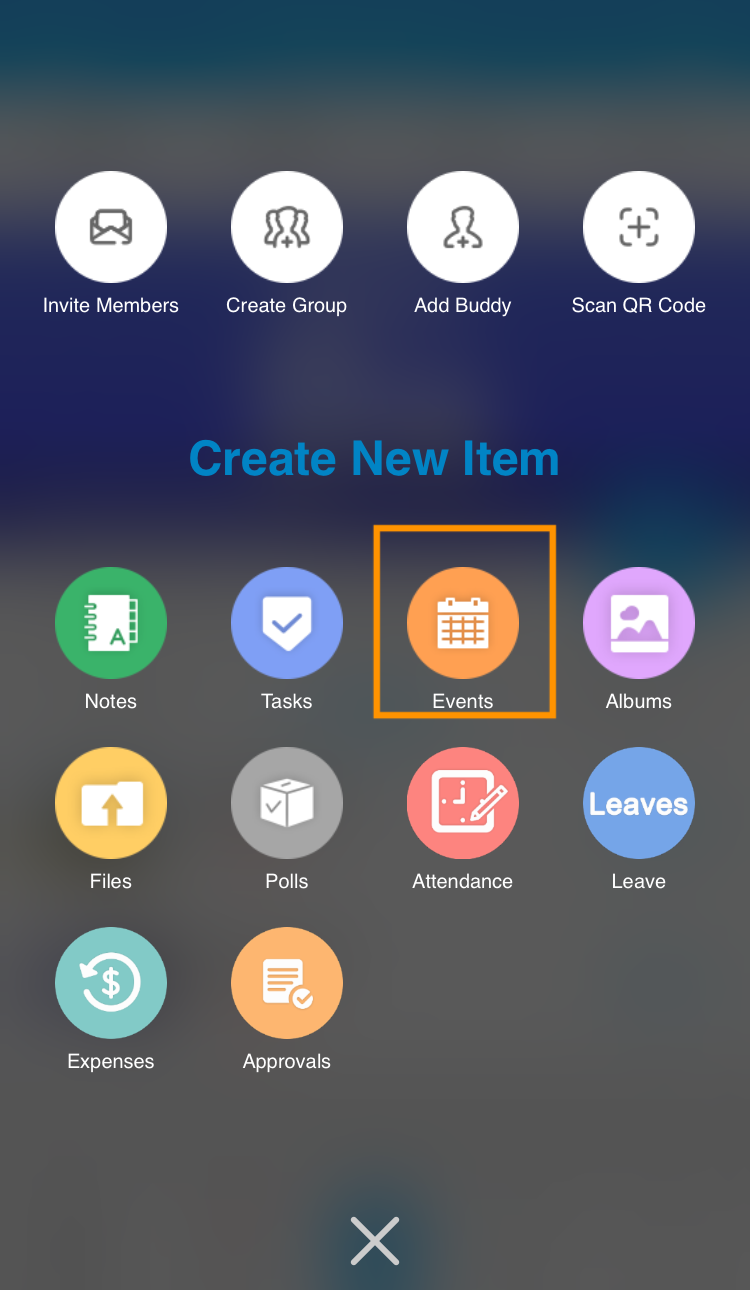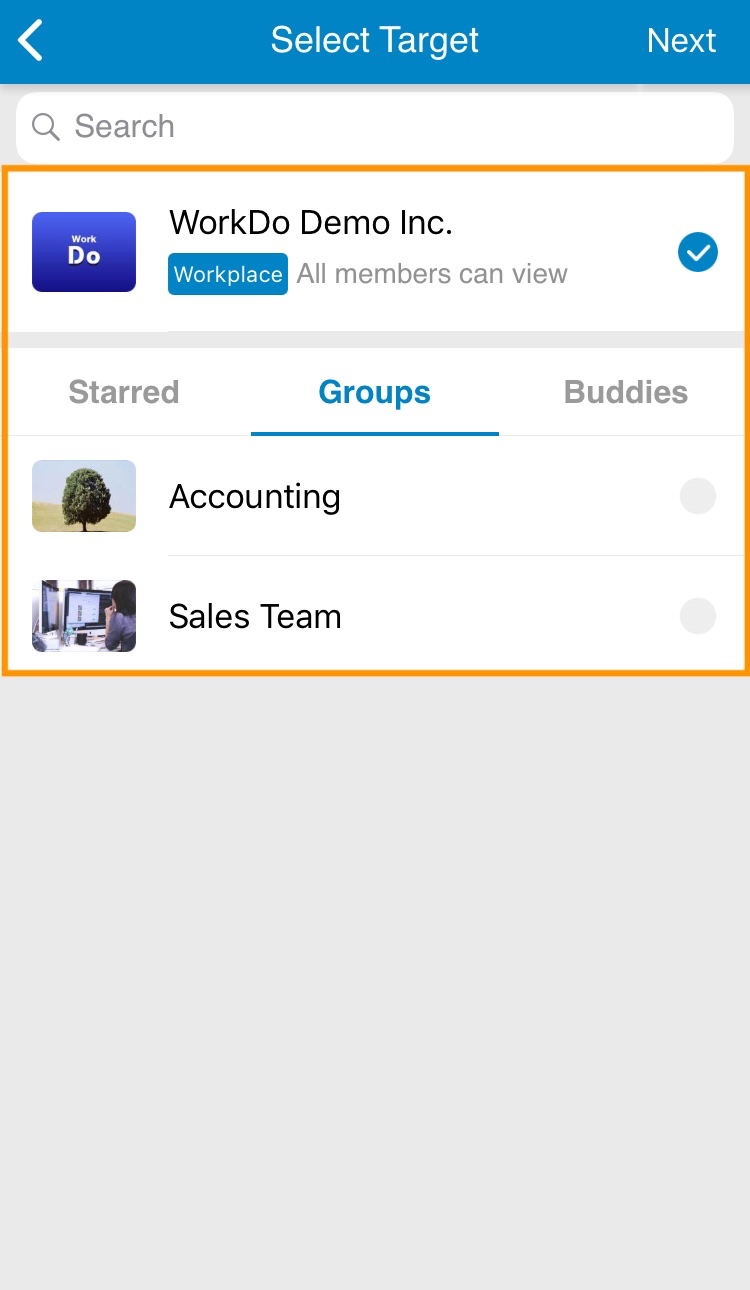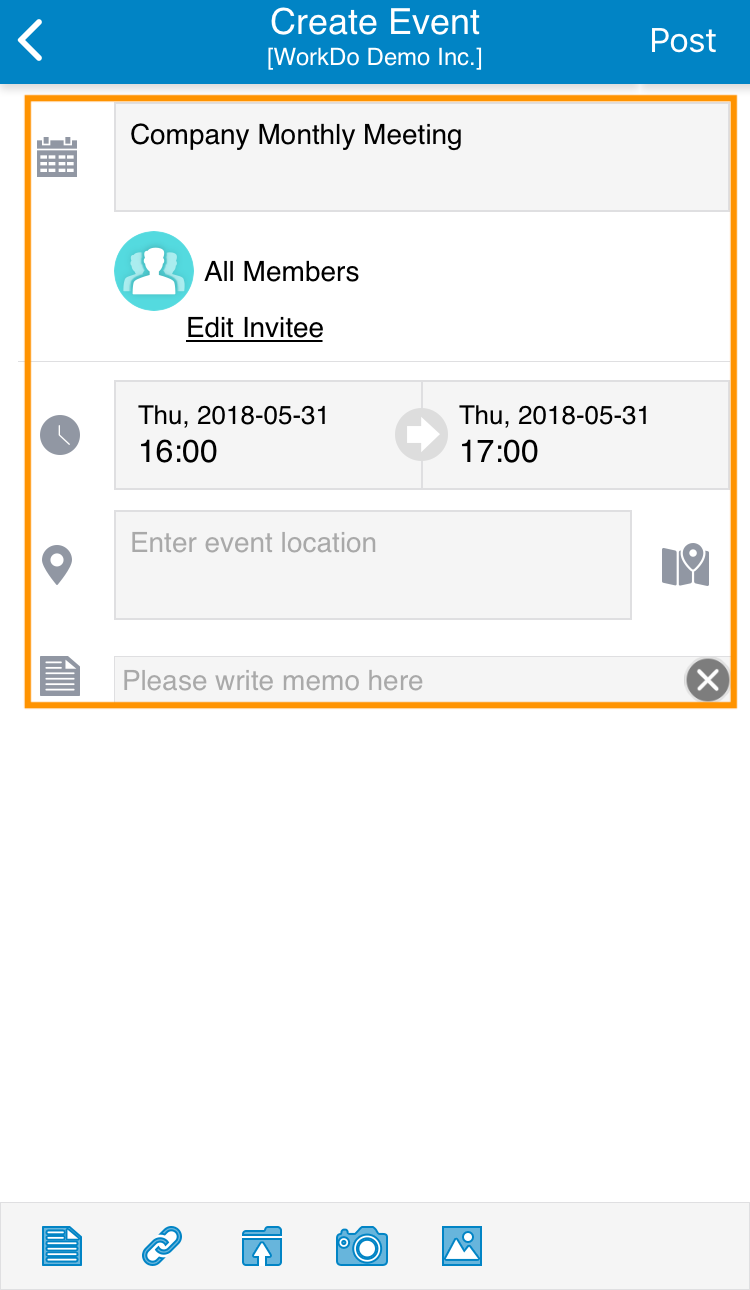 1. Tap the plus icon then choose Events.
2. Choose where to post the event, then tap [Next].
3. Enter the subject, then change the list of invitees if necessary. The default setting is All Members.
4. Add the event location and other attachments according to your needs.
5. After you've checked everything, tap [Post].
Web: Creating Events
It's basically the same!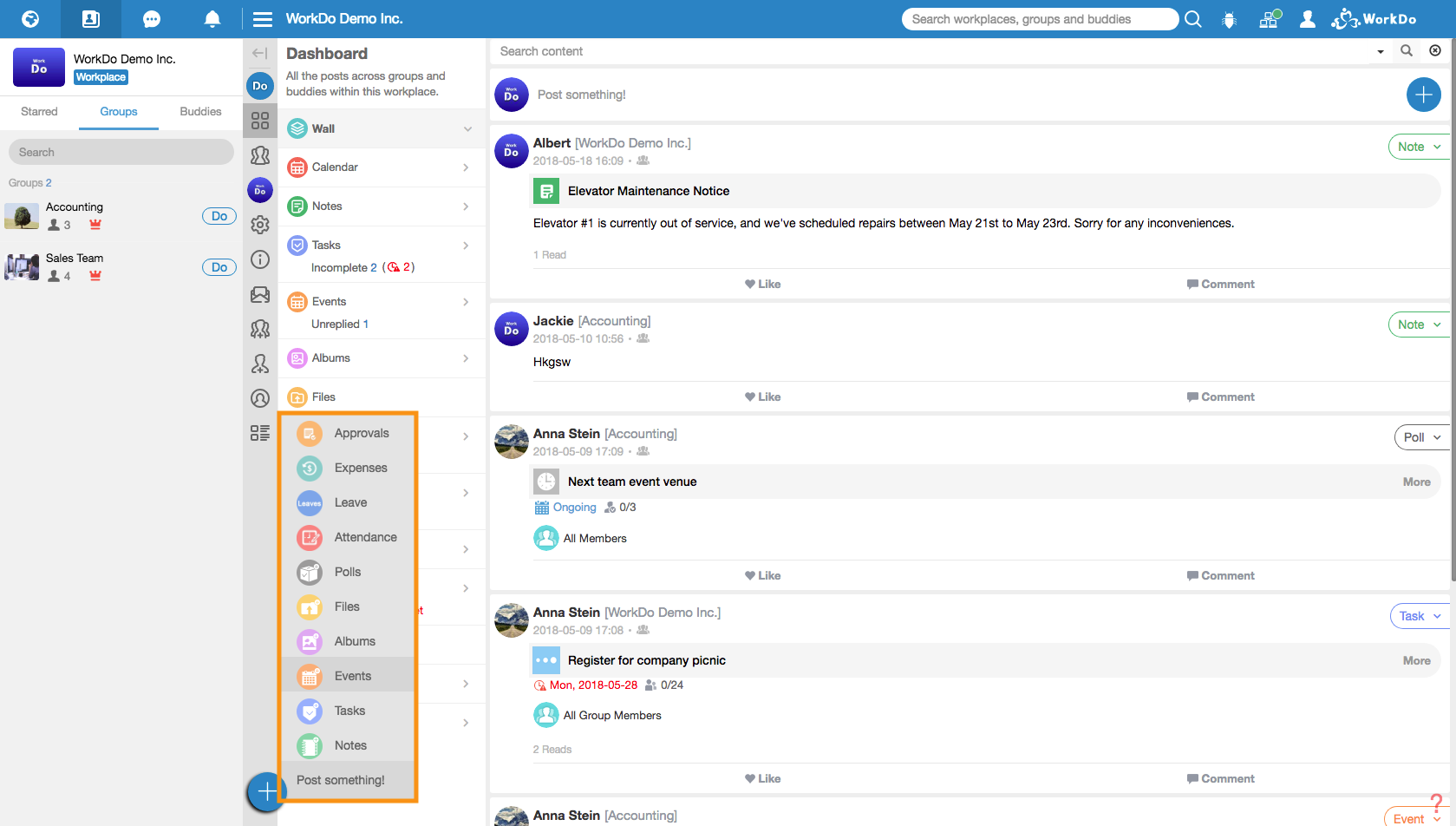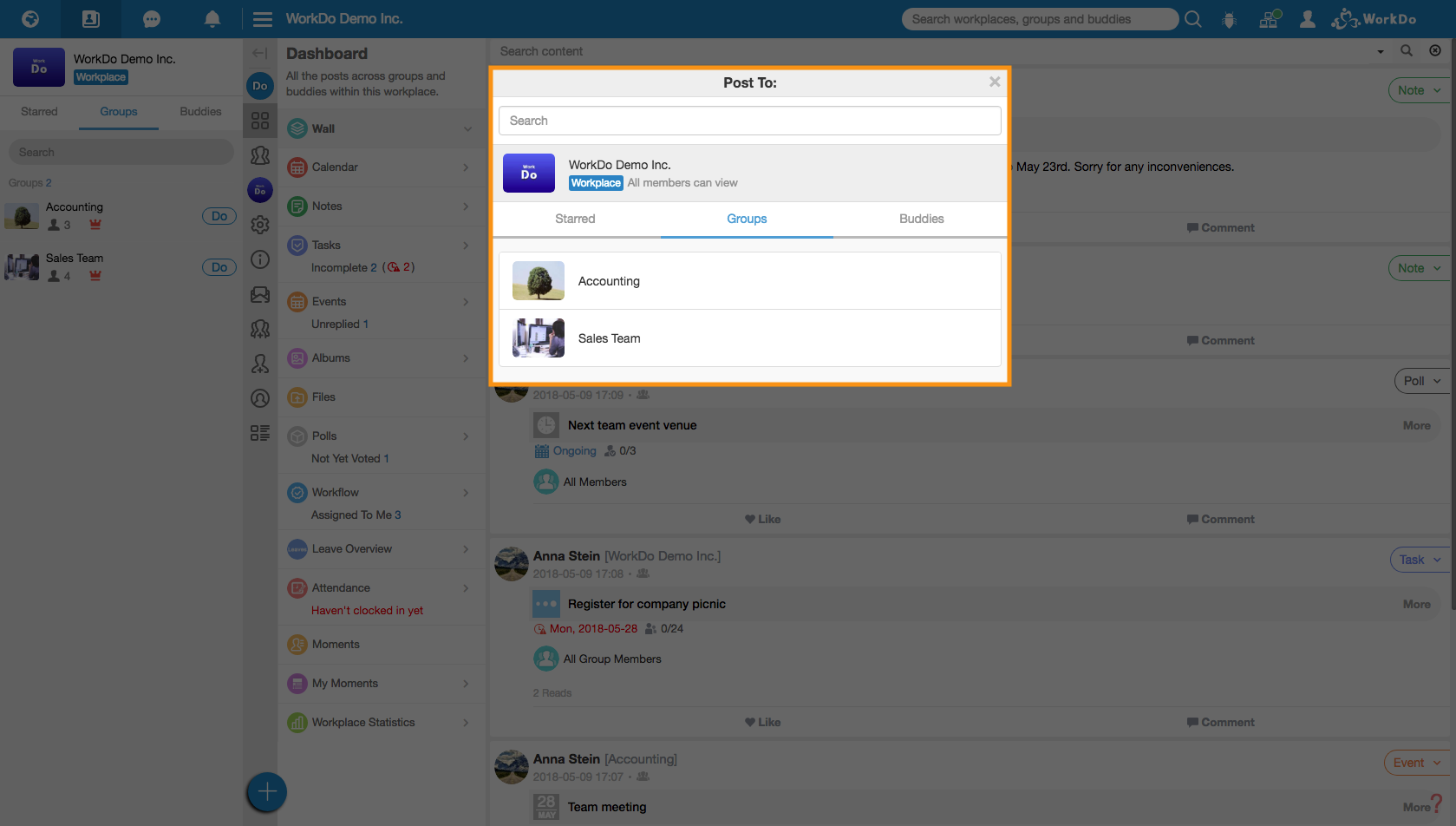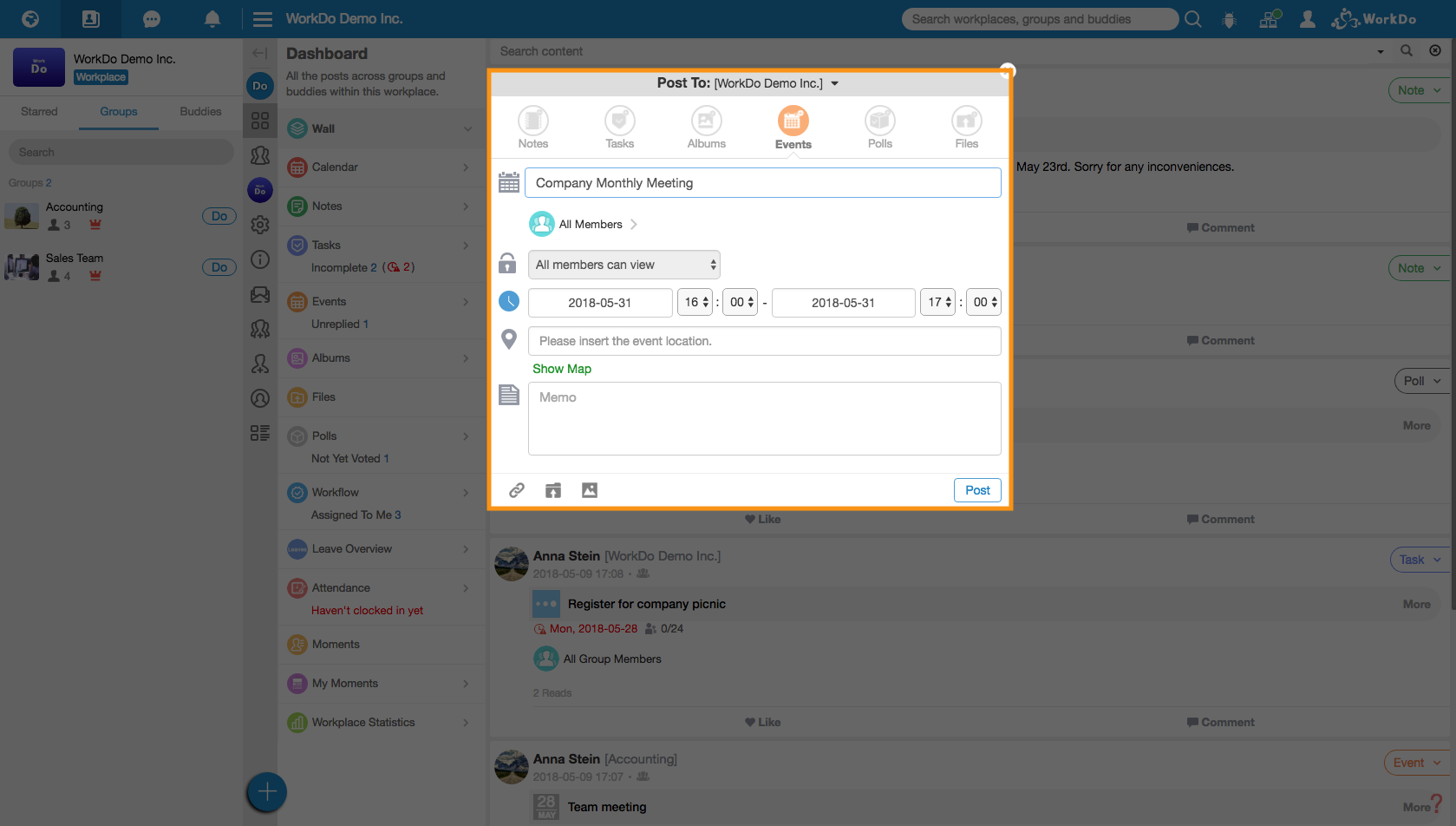 Pro Tip: Reminder
Use this to remind invitees who have not yet responded to an event.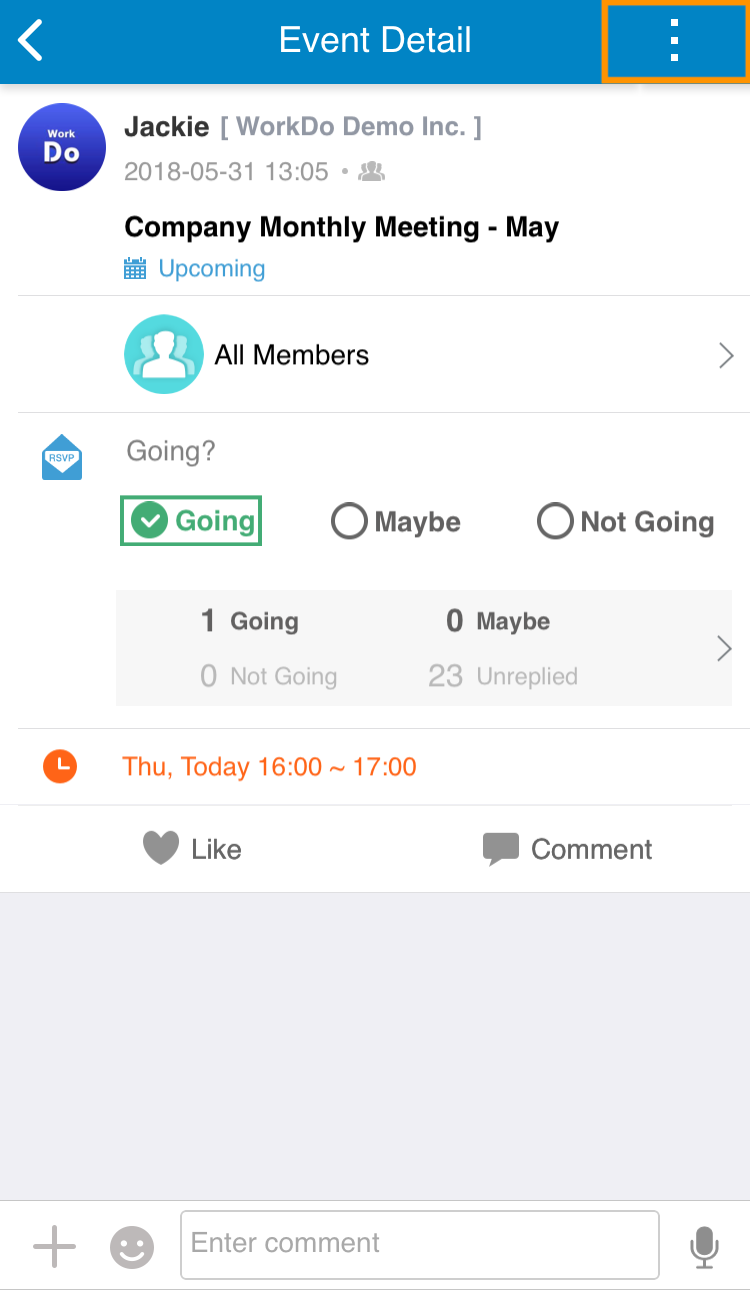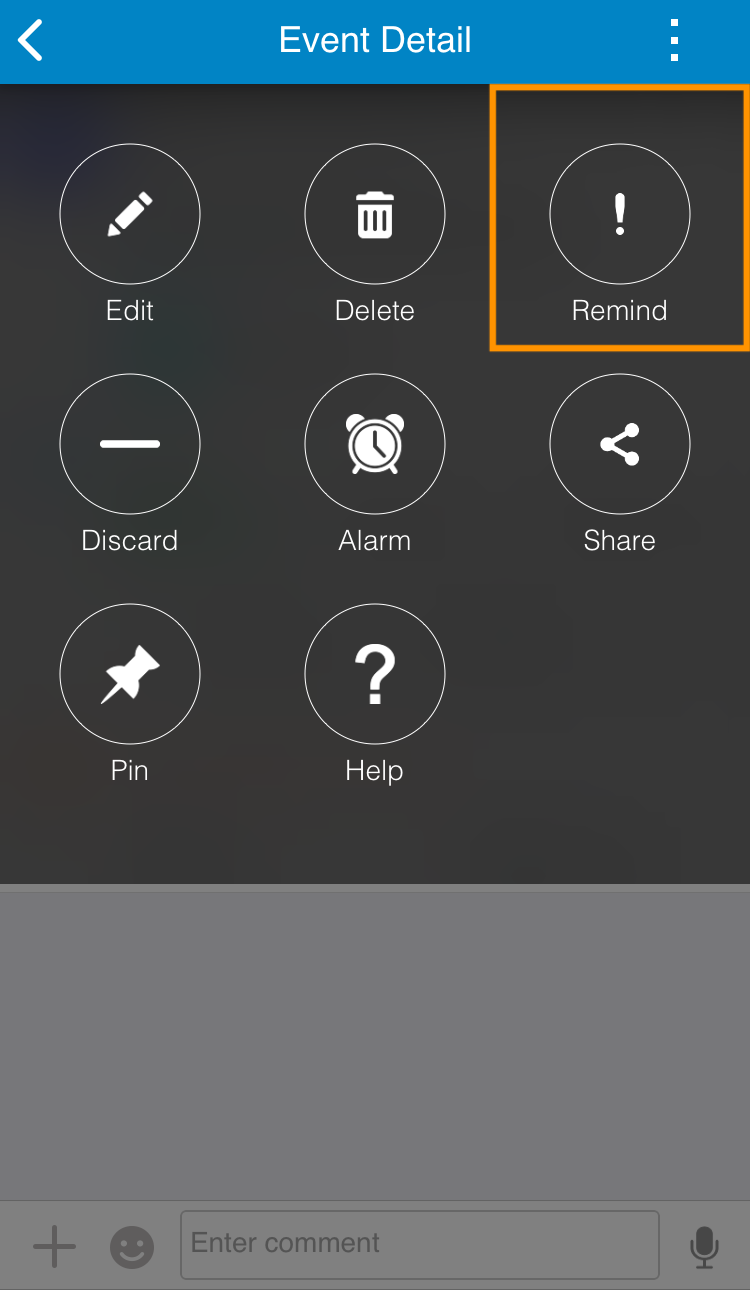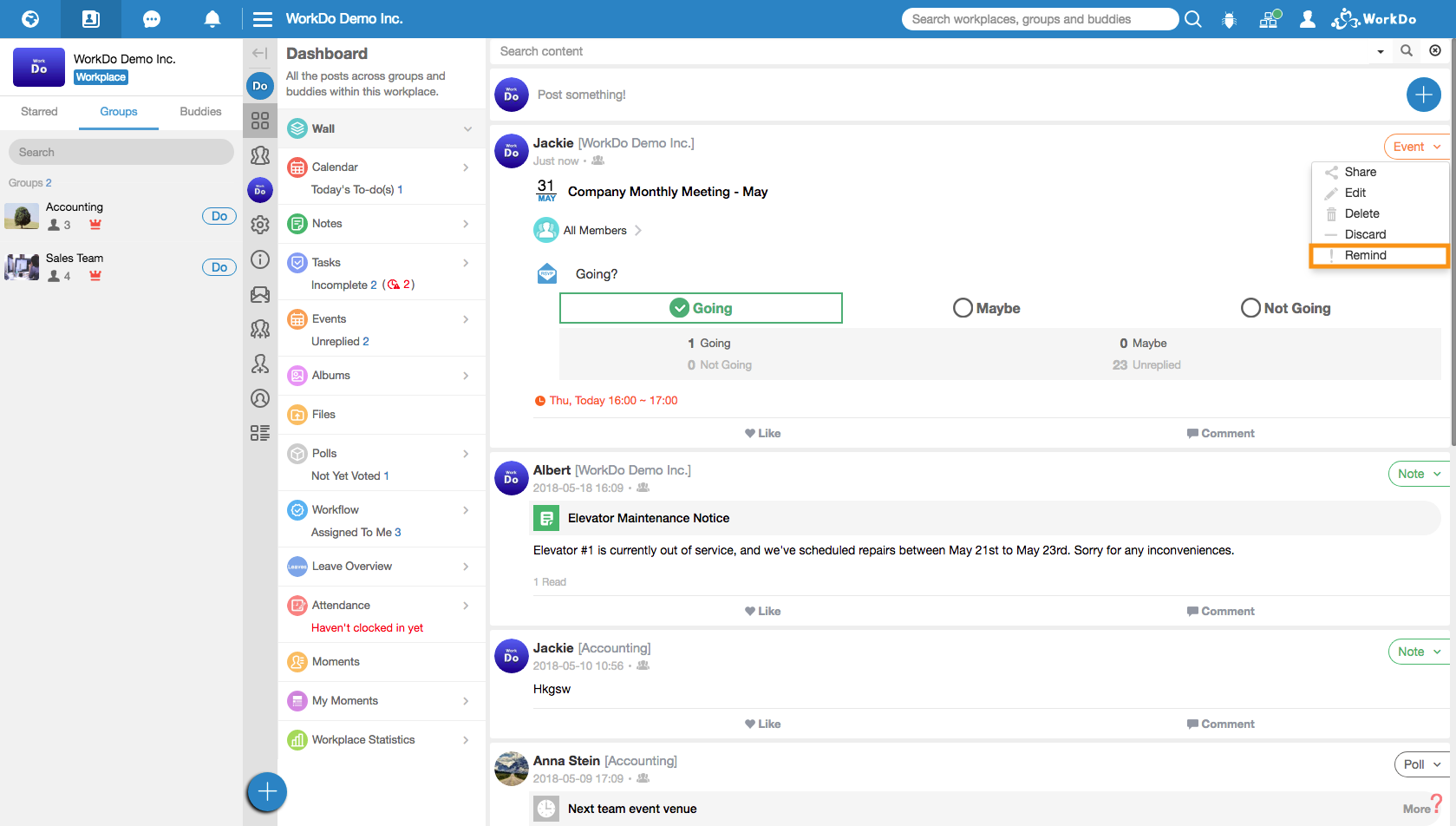 1. Click/Tap the top right corner of an event, then choose [Remind].
2. Select who to remind, then click/tap [Done].
Please note that you can only remind members who haven't responded to the event.
For more information, please check out Resource Center: A comprehensive guide to WorkDo
Google Play (Android): WorkDo 3.5.16 and above
App Store (iOS): WorkDo 3.5.14 and above
Try web interface!
Like us on Facebook!
We provide function tutorials and interesting articles every week!