Need to discuss important matters with your team members or just bring people up to speed? Use the Chat function and engage in some productive conversations with your team.
Creating Chat Rooms
Create chat rooms in a workplace, group or among buddies.
To enable chat, you must first add a buddy, or be in a group or a workplace.
Click the "Do" icon and select "Chat" to start chatting with that buddy or in that group or workplace.
You can send emoji, pictures, location and audio in the chat room.
Press and hold a message to copy, forward or delete the message. Web version by right click to select desired action.
While you are at it, you can also use voice call and video call in the chat room by pressing the "+" icon, however, these functions are only available in a one-to-one setting, meaning with a buddy. They are not selectable in a group setting.
Web version of WorkDo follows the same method.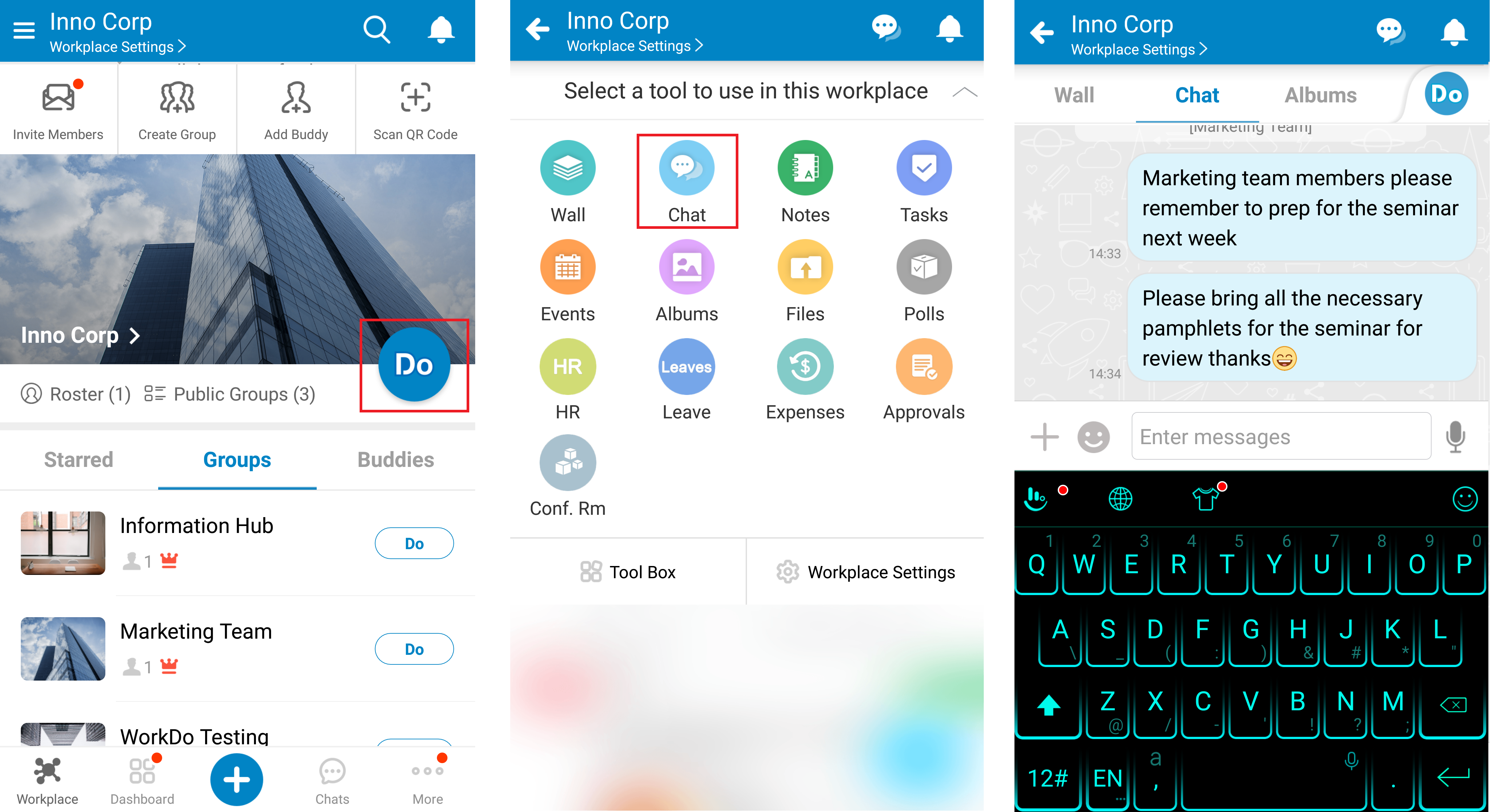 For more information, please check out Resource Center: A comprehensive guide to WorkDo
Google Play (Android): WorkDo 3.6.13 and above
App Store (iOS): WorkDo 3.6.11 and above
Try web interface!
Like us on Facebook!
We provide function tutorials and interesting articles every week!