Thank you for the continuous support! WorkDo team strives to keep adding new features and improving its core functions. With every update, we aim to help you work effortlessly and intelligently!
Approvals Now Support Categories
Only the tool administrators are able to define and edit Approvals categories. To find out your permission, click the "Do" icon and select "Approvals", click the small information icon next to the "Approvals" tab to see your tool permission.
To define or edit Approvals categories simply click the "Do" icon and select "Approvals", then and click "More" and select "Manage Categories" to set your categories.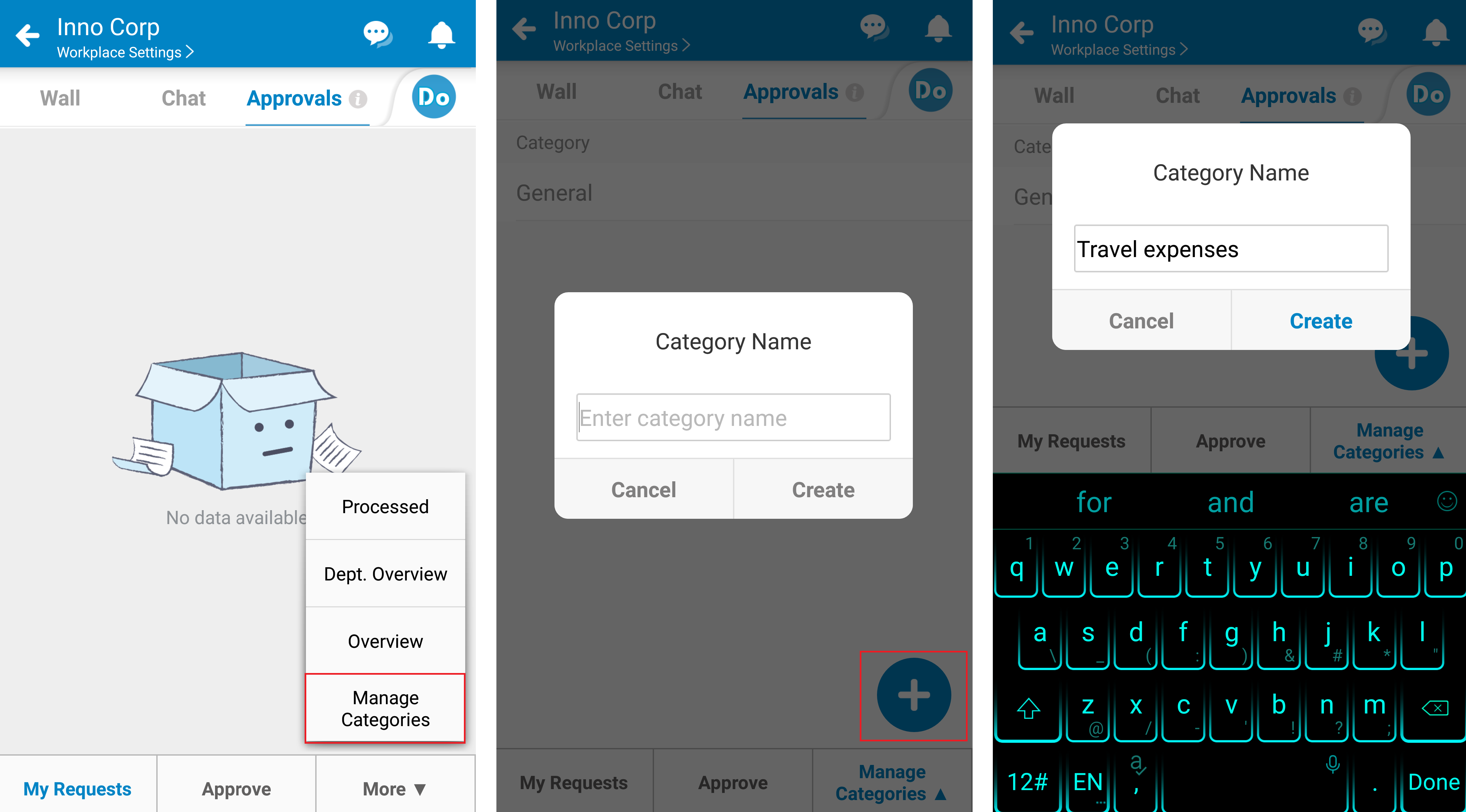 Email Notification Setting
In the 3.6 version of WorkDo, you can choose to turn on/off email notifications. Click the "Workplace Settings" in the workplace domain to set the email notifications.
*Accounts with only cell phone numbers tied to a workplace and are without emails will need an administrator to use the web version of WorkDo to fill out an email address in the employee profile.
Join Workplace
Accounts with unassigned workplace domain can now be added by workplace administrators with this new function.
Employee Leave Records can be Viewed in Leave Pro
Enhanced Search and Sort Functions are Added to Notes, Files and Albums
Most Recent 7-Day and 30-Day Search Filters are Added to Workplace Statistics
For more information, please check out Resource Center: A comprehensive guide to WorkDo
Google Play (Android): WorkDo 3.6.13 and above
App Store (iOS): WorkDo 3.6.11 and above
Try the web interface!
Like us on Facebook!
We provide function tutorials and interesting articles every week!