Upload images, important documents, and other types of files to enhance teamwork. Your co-workers can then view the files you uploaded or download it to their devices.
Mobile: Uploading Files
You can upload files in a workplace, a group, and even between buddies. Please note that each file you upload cannot exceed 100 MB.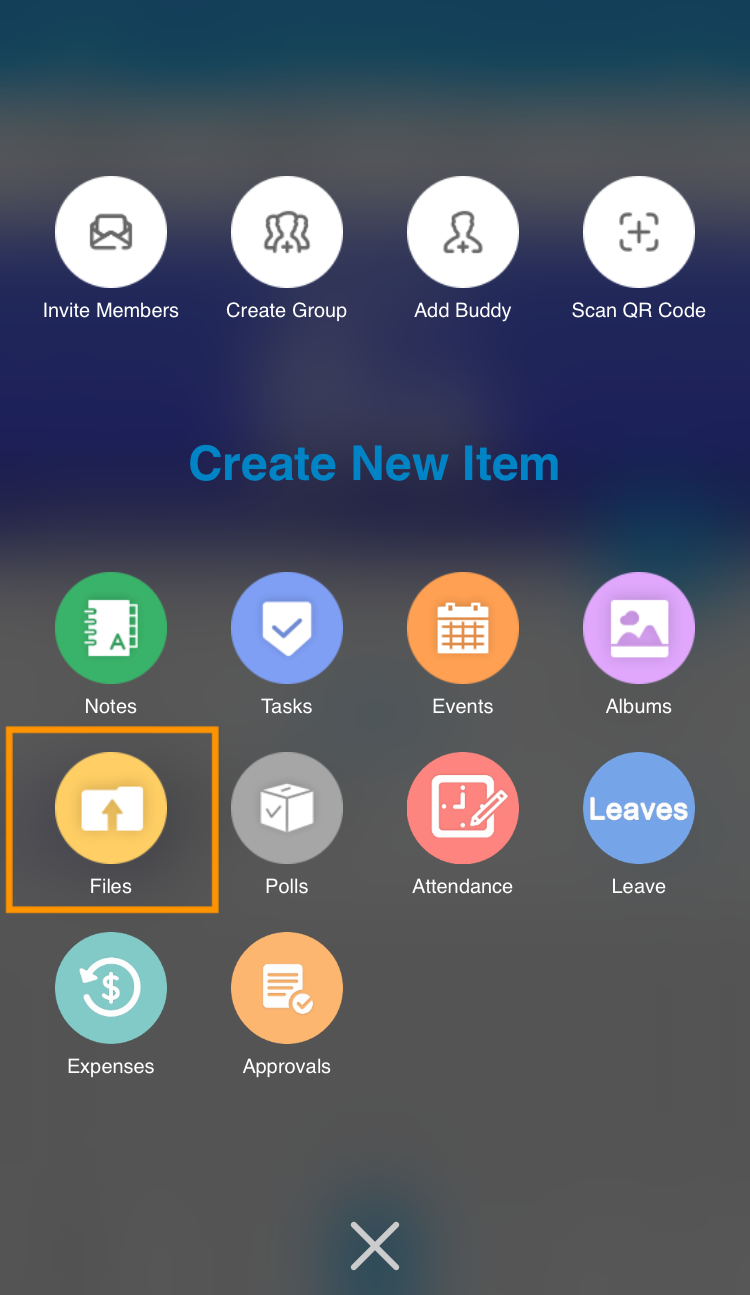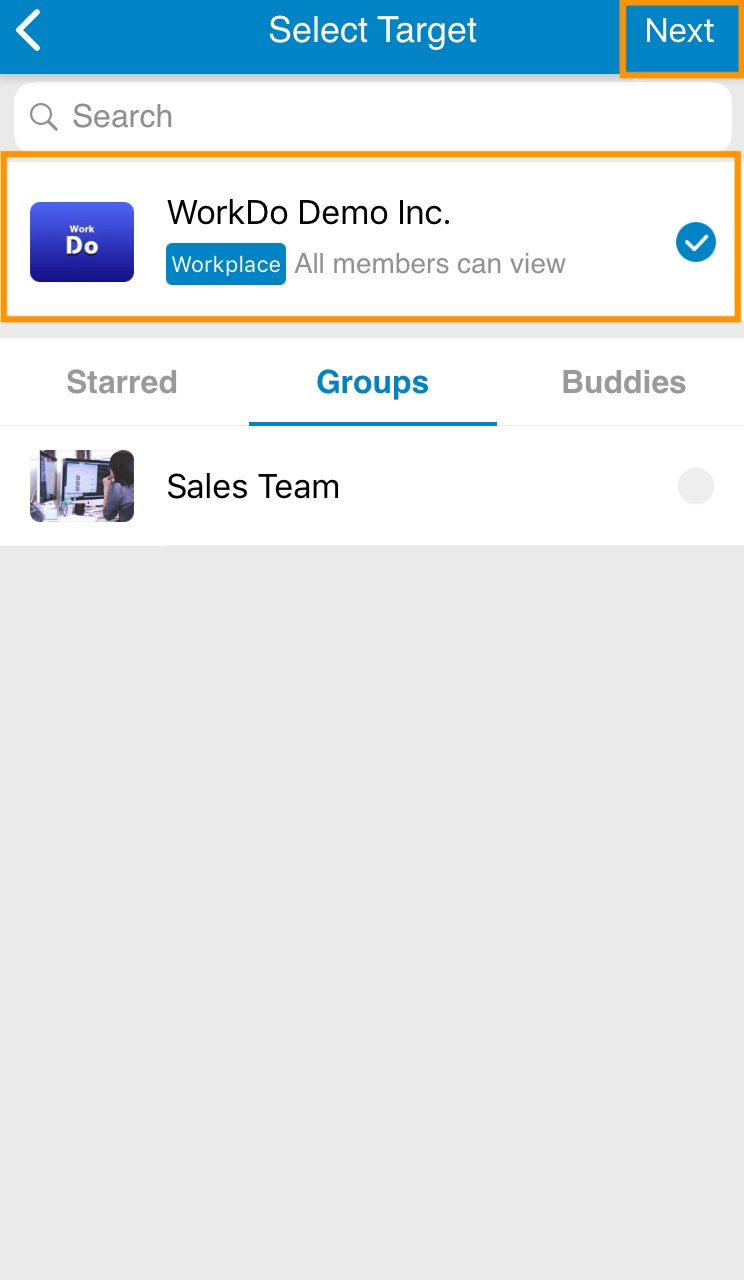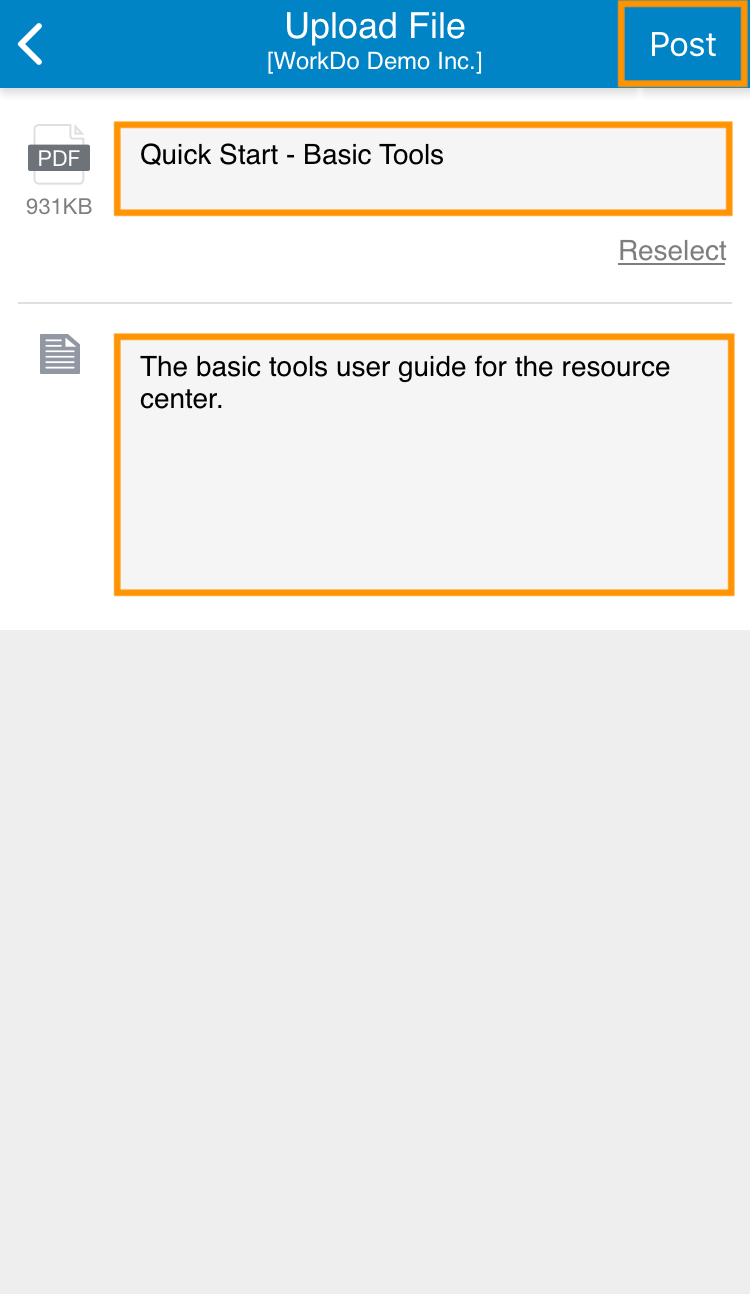 1. Tap the plus icon, then choose Files.
2. Choose where to post the file, then tap [Next].
3. Choose which file to upload from your device. After choosing a file, you can change the file name or write a memo to add a description. Tap [Post] when everything is ready.
Web: Uploading Files
Basically the same as the mobile app!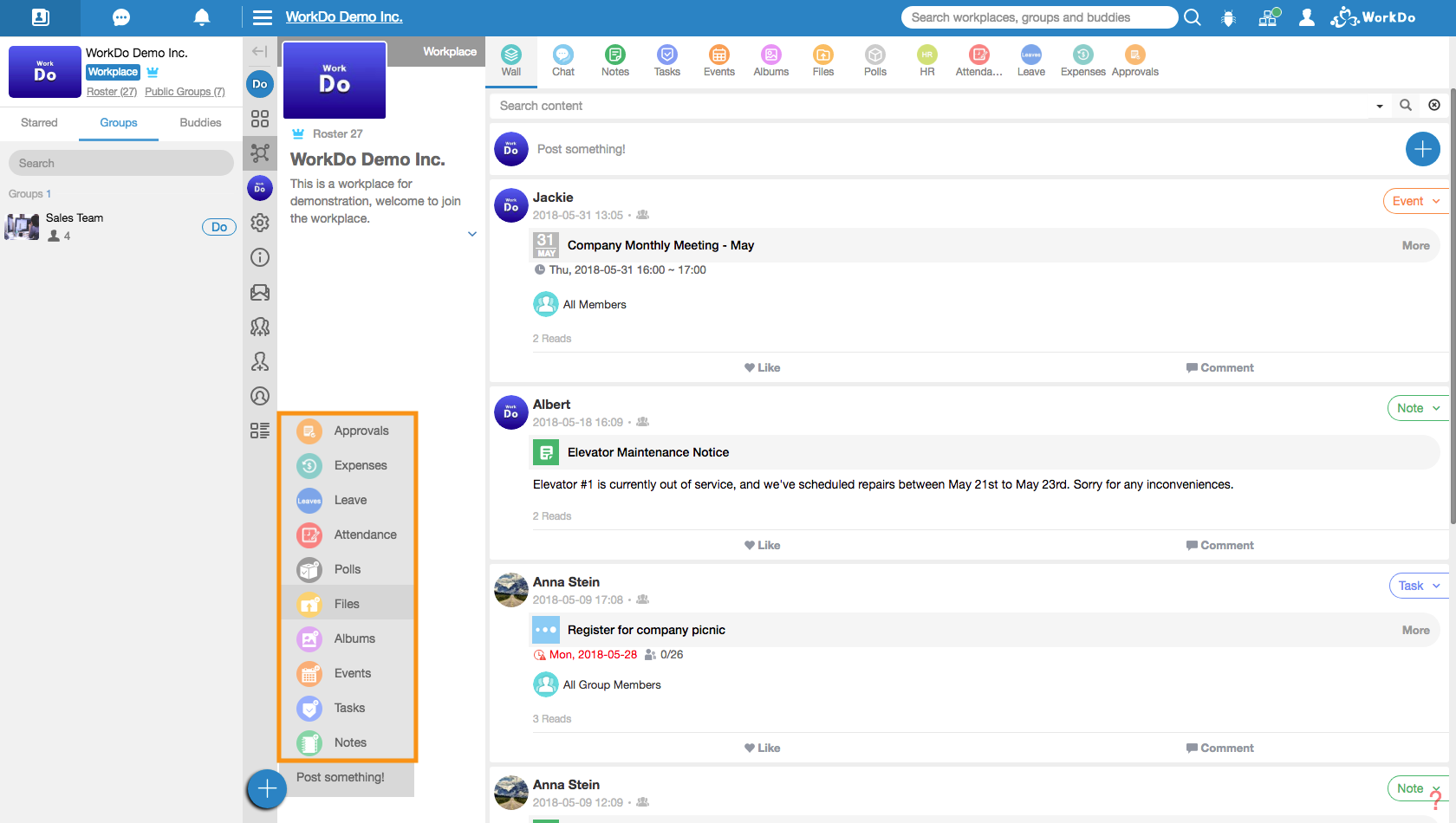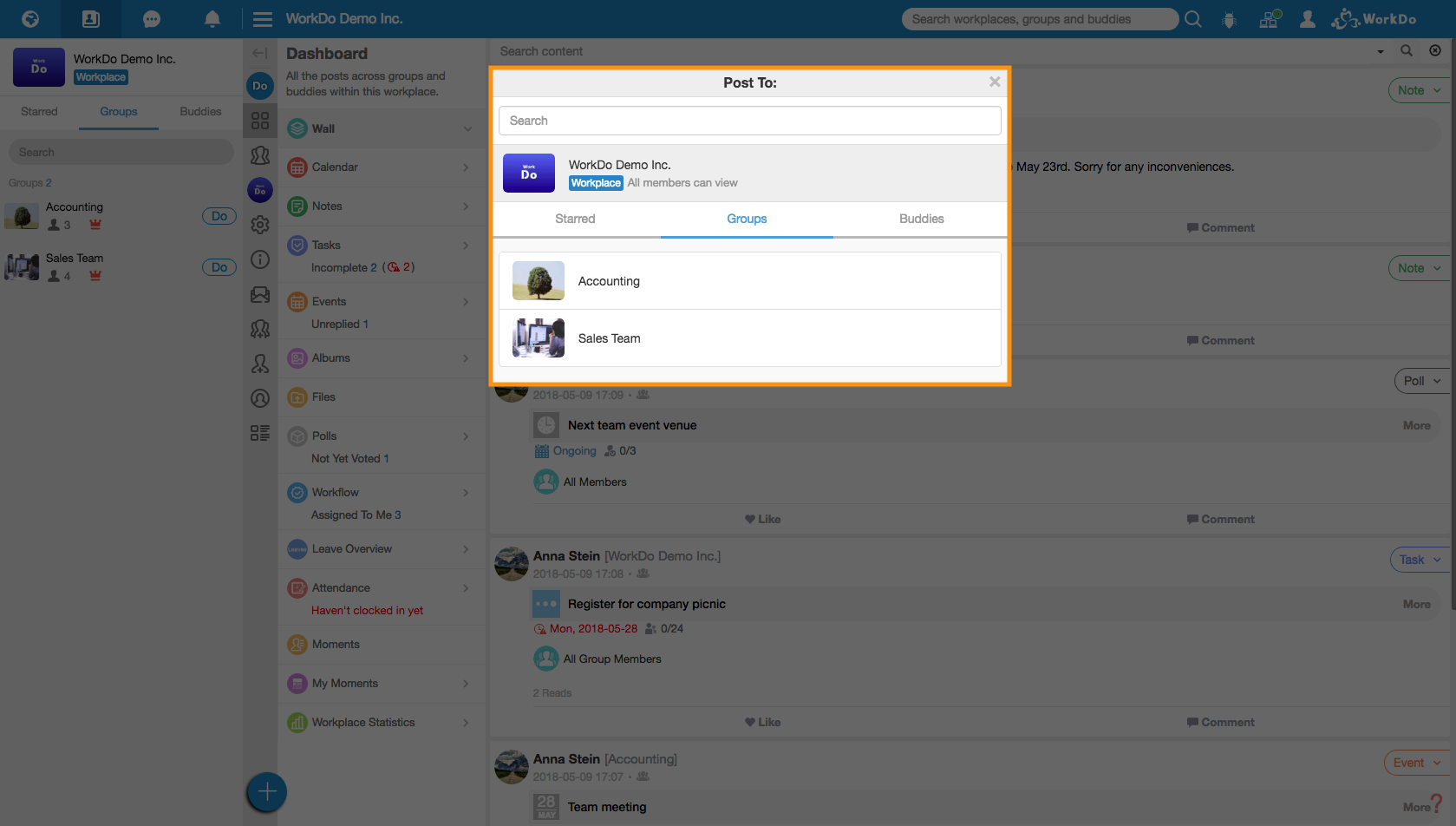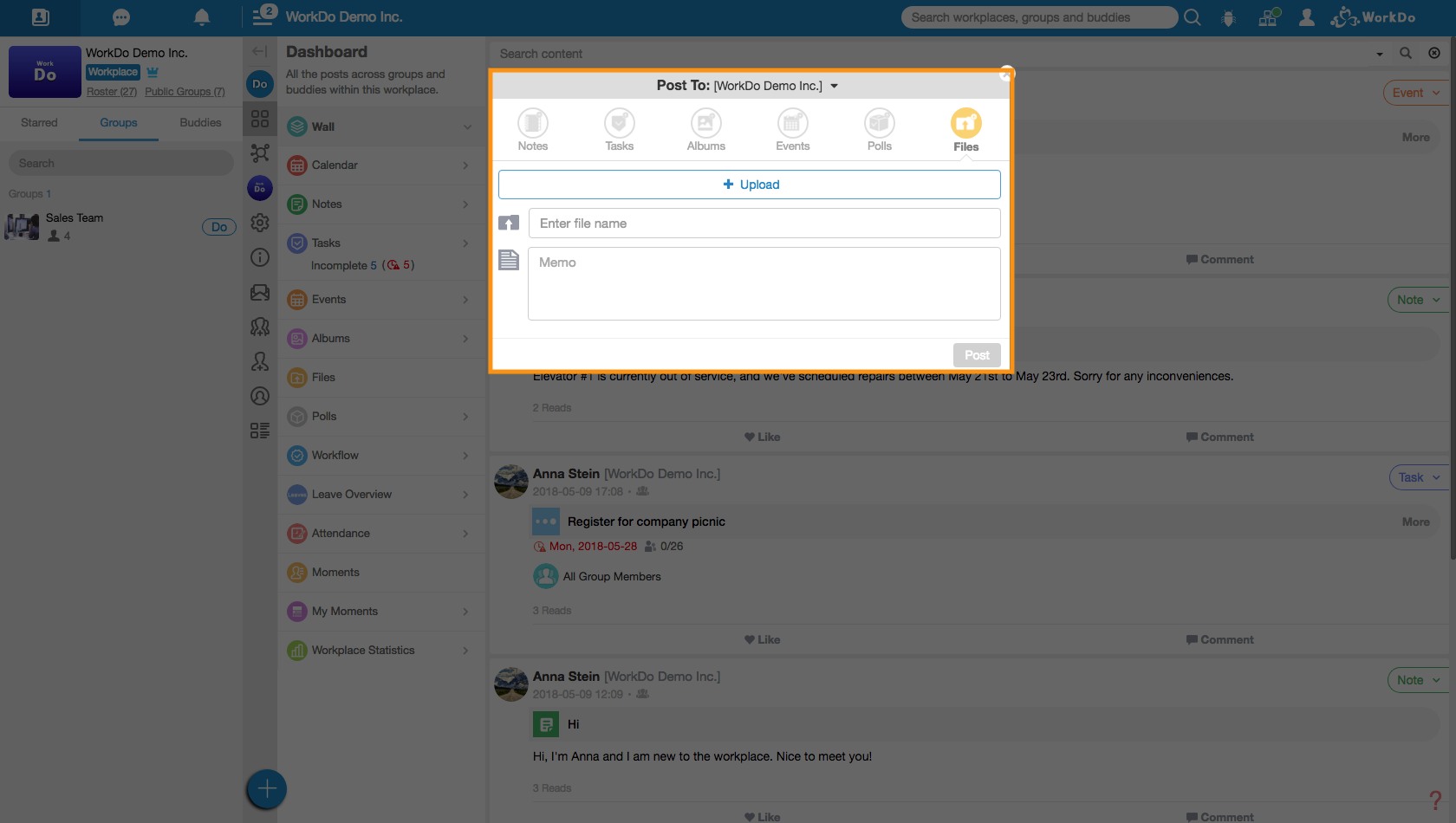 For more information, please check out Resource Center: A comprehensive guide to WorkDo
Google Play (Android): WorkDo 3.5.16 and above
App Store (iOS): WorkDo 3.5.14 and above
Try web interface!
Like us on Facebook!
We provide function tutorials and interesting articles every week!