WorkDo 3.2 introduces import function for CRM and Phonebook. This feature is only for mobile devices as you can directly import the contact list from your device to WorkDo! 

CRM now includes import function
WorkDo supports sales and customer relations personnel by introducing import function of the CRM tool! Just a few simple steps, you can import the contacts in your device easily into WorkDo CRM!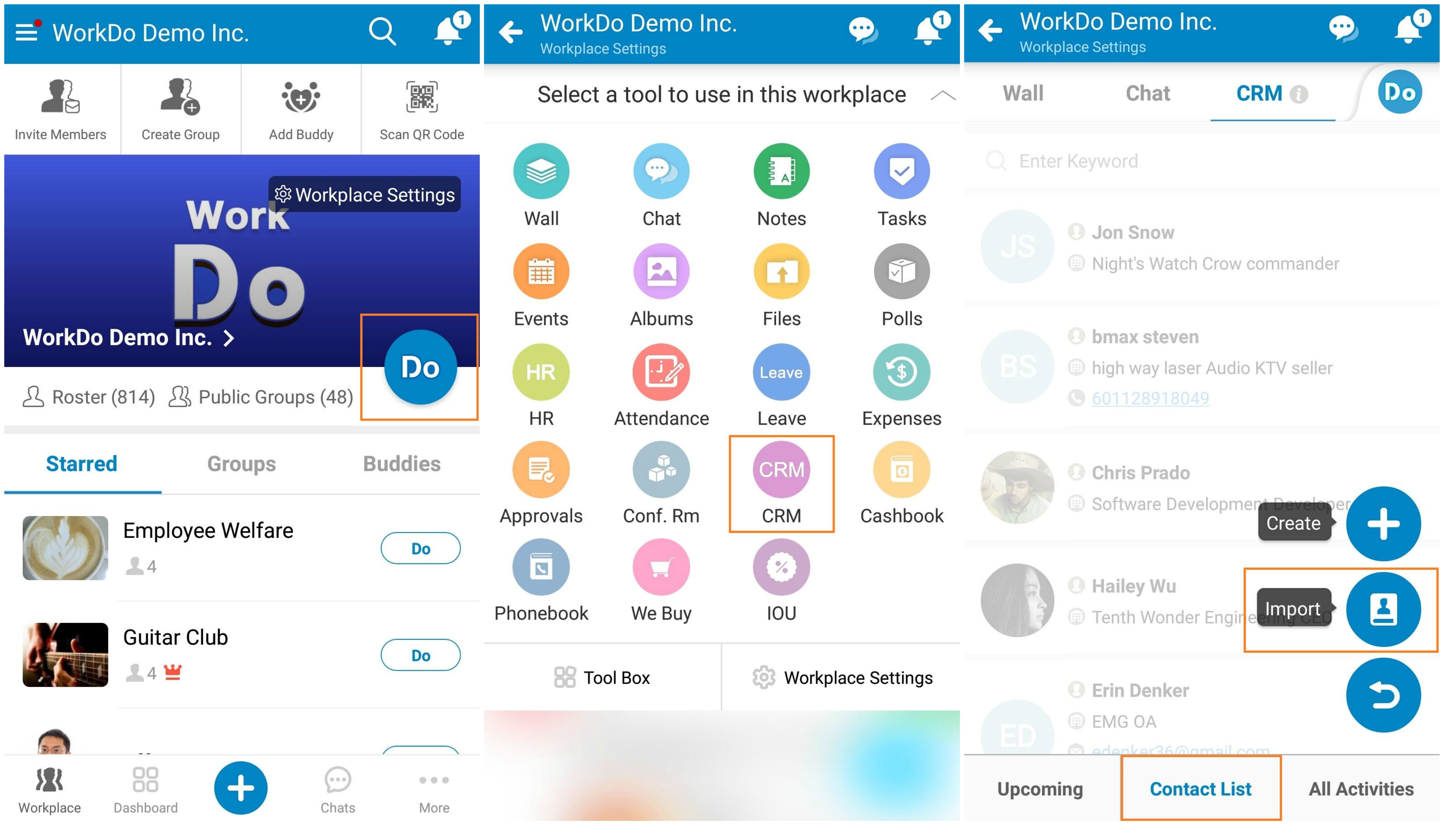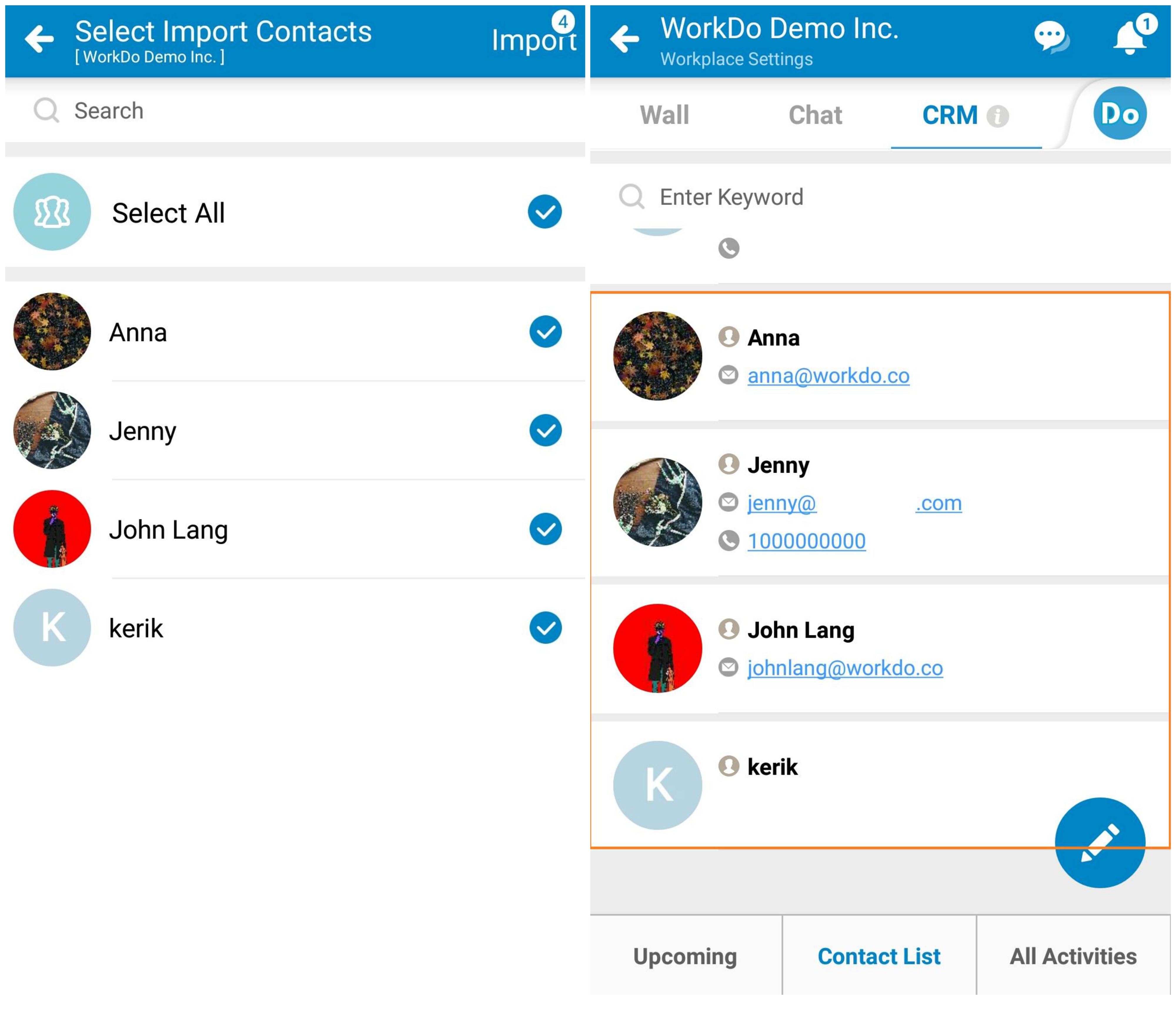 Phonebook also supports import function
Phonebook is also very important to a workplace as you can keep a contact record of services such as cleaning and delivery services specifically for a workplace.
Easily import those contacts into the Phonebook tool!

Google Play (Android):WorkDo 3.2.8 and above
App Store (iOS):WorkDo 3.2.9 and above
Try web interface!
Like us on Facebook!
We provide function tutorials and interesting articles every week!