WorkDo 3.0 is here and includes enhancements for advanced search, HR settings (multiple work hours) and a new tweak to simplify the invite member process!

Advanced Search
In advanced search, when you click Service Item Type and choose task, event or poll, you will see search criteria specifically for each of the service item type.
★ For tasks, you can search by due date range and task status such as completed and discarded.
★ For events, you can search by event date range.
★ For polls, you can search by poll active date range (meaning the time period when the poll is available for voting) and by poll status such as ongoing and closed.
↓ Web-interface also has this feature.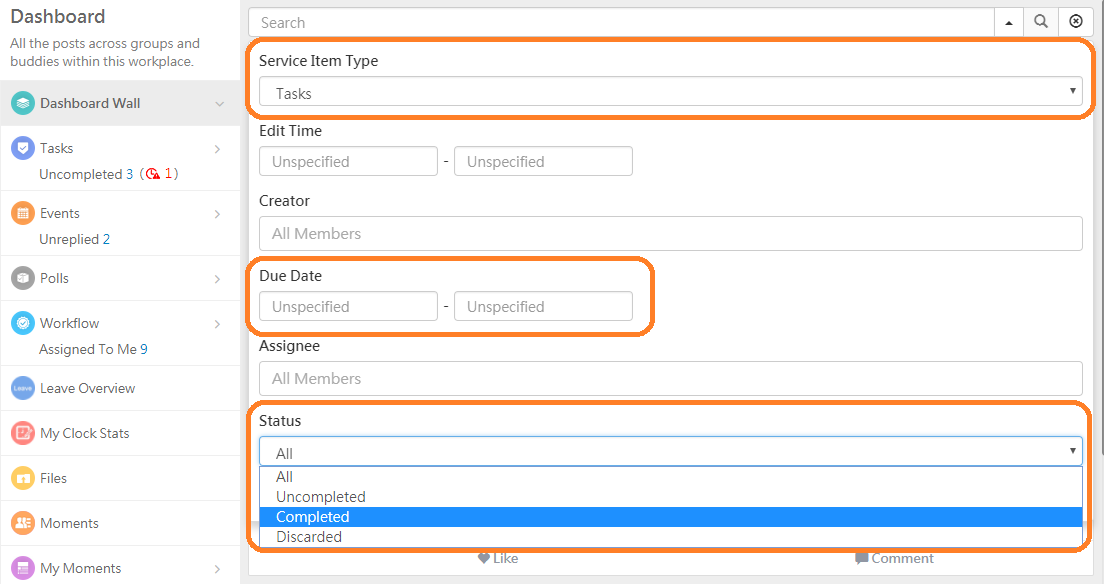 HR Settings: Supports Multiple Work Hours
WorkDo now supports multiple work hours set. To add multiple work hours set, go to web-interface HR tool and click Unique Work Hours and create different sets. Then you can choose the employees or departments that use the specific work hour sets. Please note, your role in the HR tool must be HR Staff to set work hours.

★ HR: set the work hours and choose who or which departments this set applies.
★ Leave Pro: once the hours have been set and members chosen, the system automatically applies to Leave Pro as these members will see different time when applying for leave and leave balance calculations will be based on the new work hours.
★ Attendance: same as Leave Pro, the new work hours will be applied to the chosen members, hence the members will see their unique clock in and out time on their mobile devices.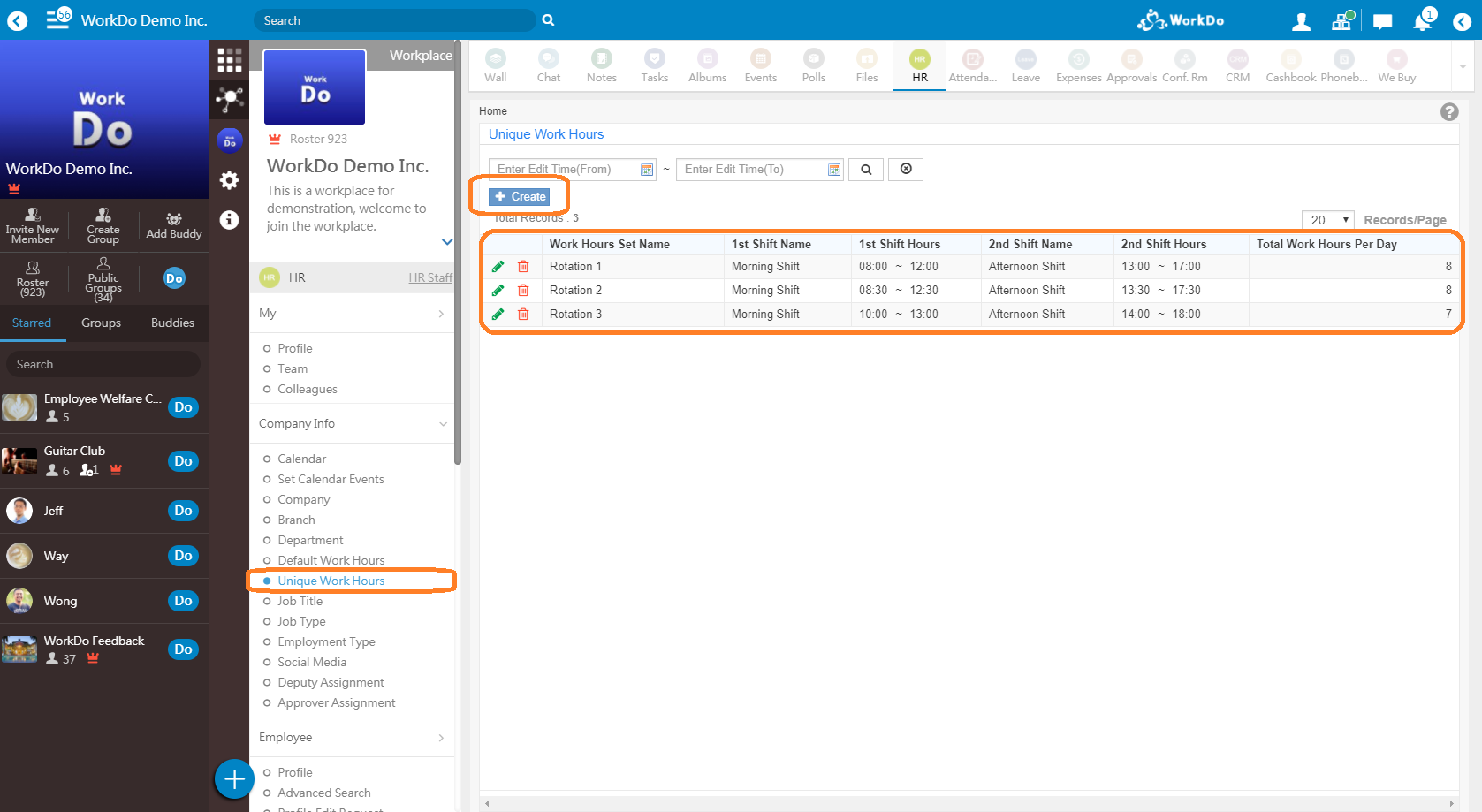 Invite Members
If your workplace is tied to a company-specific email address and you have your coworkers info (including their company email address) within your device contacts, once you click Invite Members and Verify By @yourcompany.com, there will be an option for you to list only contacts who has company email address that matches this workplace's email address.

Google Play (Android): WorkDo 3.0.13 and above
App Store (iOS): WorkDo 3.0.13 and above
Visit us!
Like us on Facebook!
We provide function tutorials and interesting articles every week!