Established in 2009, Bright Future, an Indian non-governmental organization, whose sole mission has been to provide a nurturing environment for children and youth from marginalized communities to transform their passion into gainful employment through career guidance, life skill development, mentorship and placement opportunities.
The multitude of Bright Future's work involves 3 quintessential programs. They include running community learning programs, creating a conducive learning environment in schools with dispatched facilitators, and managing a learning center for adolescents to develop the necessary life skills, English language and information technology proficiencies to succeed in future employment.
The conditions and complexity of their work require them in search of a solution that could manage employees, educators and facilitators in different locations to communicate and collaborate on an integrated platform. After a few trials and errors, their team reached out to WorkDo.
"After understanding our needs, the WorkDo team has been very quick in responding to our queries and lending their support to us."
Avereliya Chauhan
Head – Human Resources
We are extremely honored to be working side by side with Bright Future helping them providing equal opportunities and outreach programs to marginalized youth and adolescents that will help them succeed in life and whilst finding their place in the world.
The Problem
The nature of Bright Future's work involves managing and coordinating their staff in different locations to provide immediate assistance to children. The staff was using a solution to record staff attendance, but they were still facing the problems of not being able to assign tasks, organize events, share files and communicate on a single, integrated platform. This resulted in them using all kinds of messengers and cloud-storage services, causing a lot of unnecessary and convoluted conversations within the team.
The Solution
WorkDo records attendance via designated WiFi hotspots or GPS. Staff who work in different locales have no problems punch-in and punch-out for duty. The task assignment and event notification for specific individuals or groups are just a matter of a few clicks. WorkDo's chat messenger enables text messaging, audio calls and video calls. Bright Future has seen an improvement in their internal communication after the adoption. Now the team is always informed on what's happening in the organization.
"Thank you for understanding our work and extending support to us. WorkDo has helped us monitor our work in a better way and become more productive."
Avereliya Chauhan
Head – Human Resources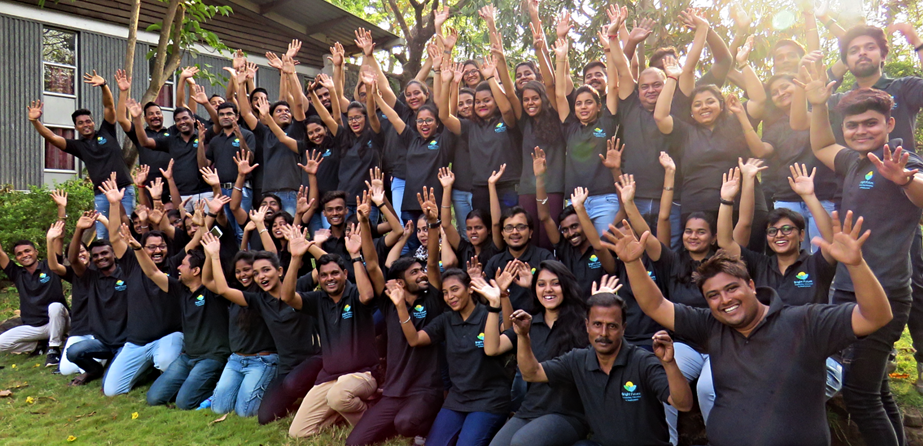 WorkDo team is thrilled to be a part of Bright Future's cause providing equal opportunities to disadvantaged youth and empowering them to make informed decisions about their career and thus enable them to transform their passion into gainful employment through life skills development, career development, mentoring support, internships and placement opportunities.
If you want to help Bright Future's cause by making a donation, volunteering, joining their team or for more information about Bright Future's work, please visit https://brightfutureindia.org.