Now you know your way around WorkDo, you can start creating your own workplace!

Mobile: Create Workplace
If you are the first person to discover WorkDo in your company or if you have been assigned, create a workplace on WorkDo is easy and quick, just follow the steps below.
Workplaces list (hamburger button):

Click to open the workplaces list

Join/Create Workplace:

Click to enter join/create workplace page

If your company has a specific email address for every employee, use method 1

, enter email address and click Submit.

If your company uses free email address such as gmail or yahoo! then use method 2

, click to open an form to create your workplace.
Follow the procedures such as verify your workplace email address, upload your workplace image and invite your coworkers.
Done!
Web: Create Workplace
The steps are exactly the same as in mobile.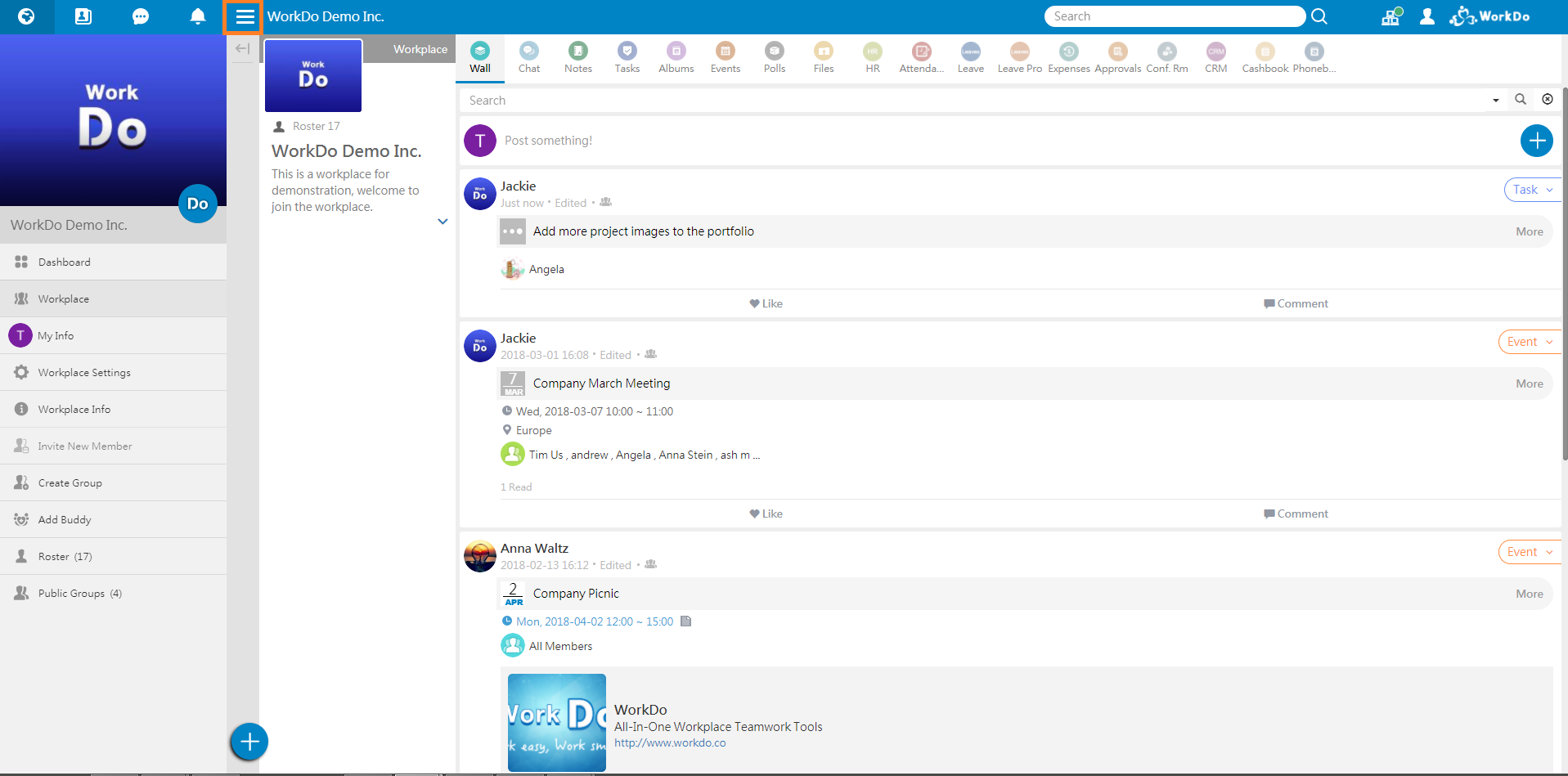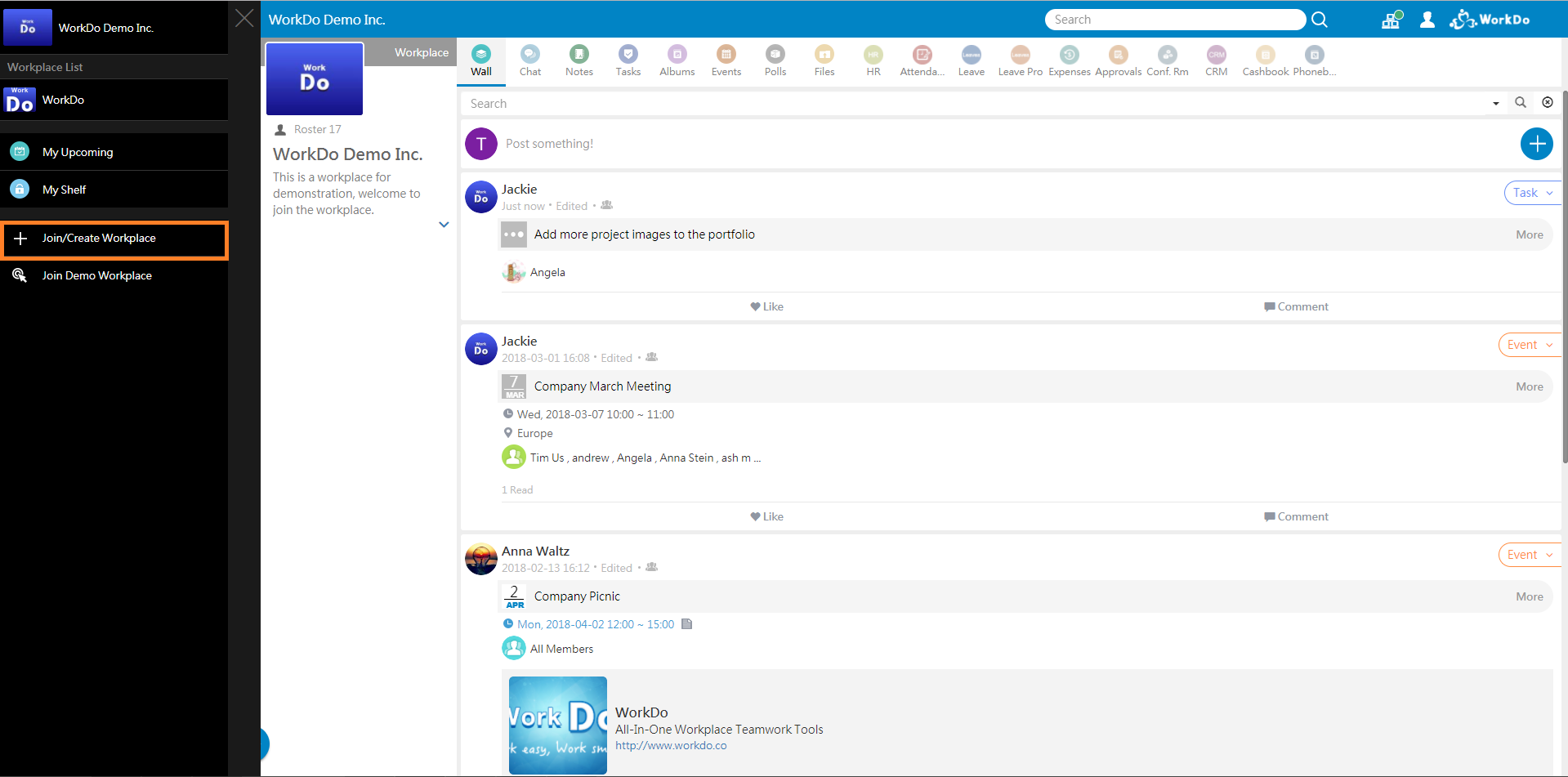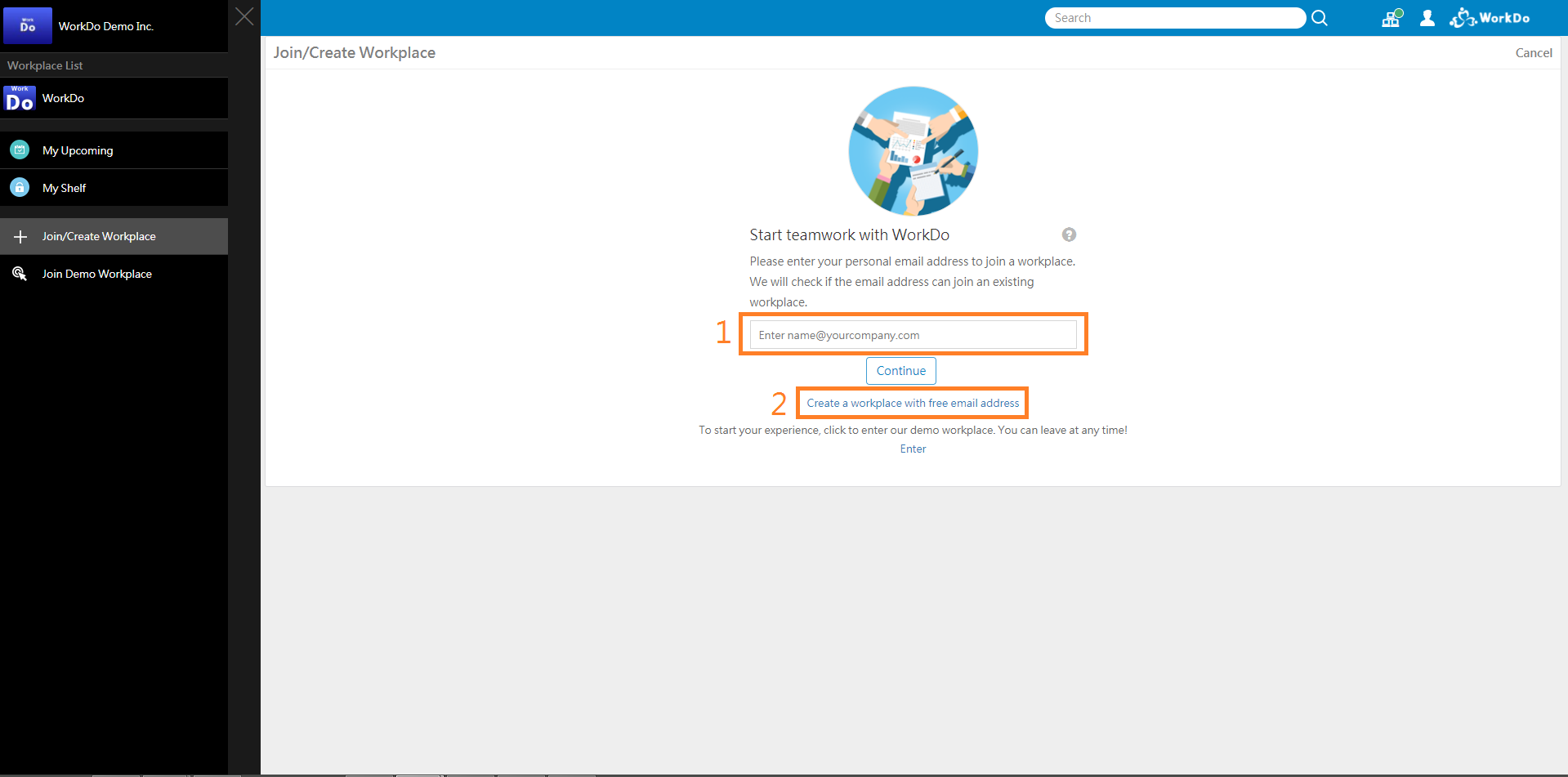 For more information, please check out Resource Center: A comprehensive guide to WorkDo
Google Play (Android): WorkDo 3.3.31 and above
App Store (iOS): WorkDo 3.3.33 and above
Try web interface!
Like us on Facebook!
We provide function tutorials and interesting articles every week!