Invite Team Members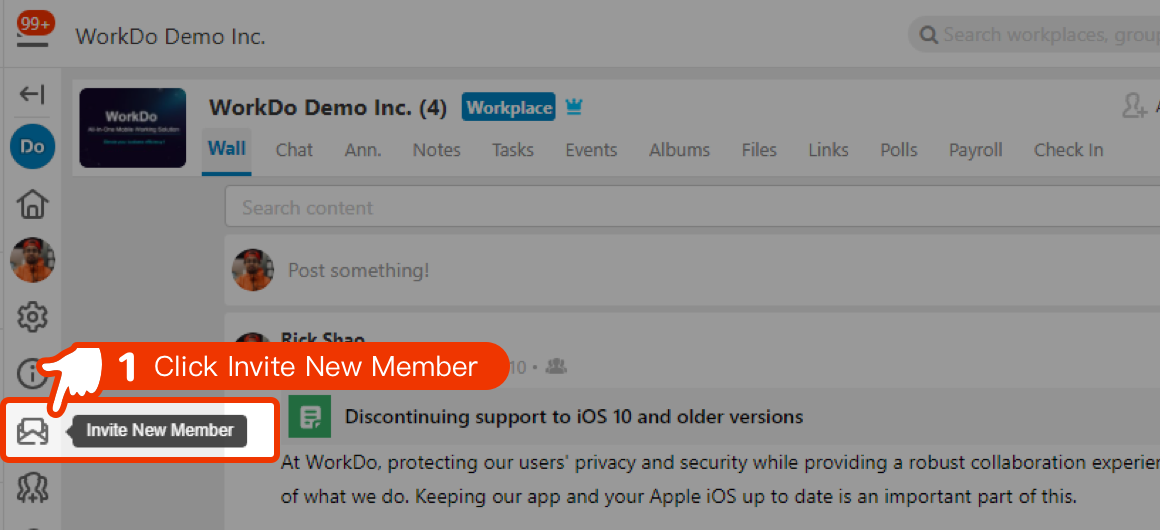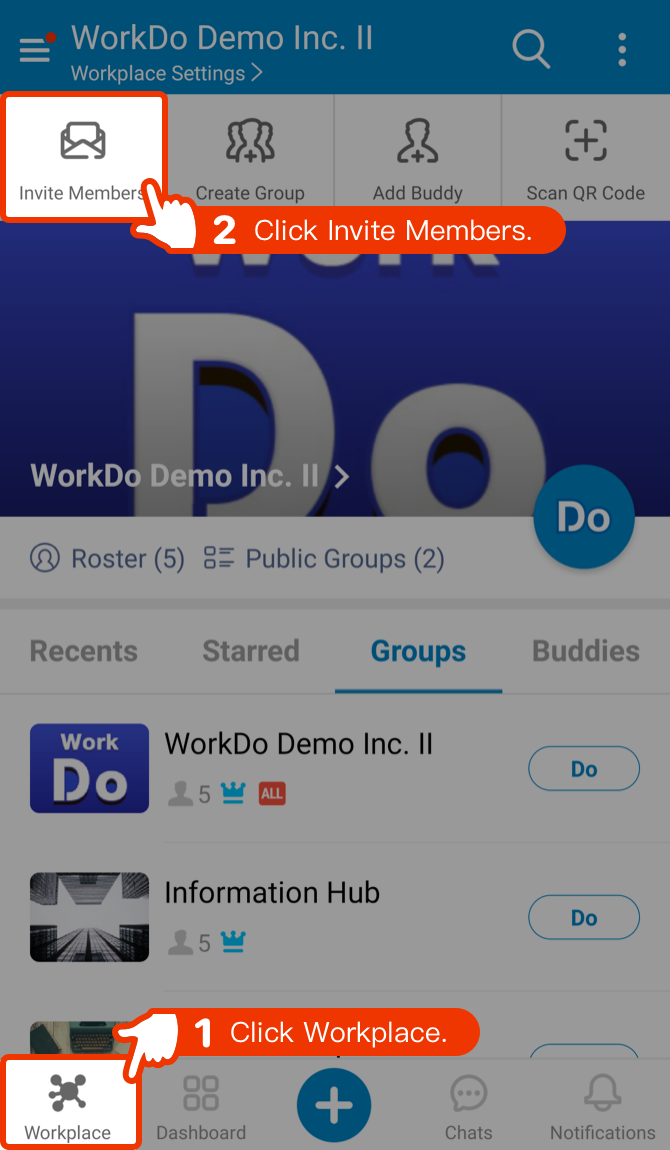 Invite team members to join the workplace and try out the collaboration features.
The system will provide corresponding invitation methods according to whether the enterprise email domain is used when establishing the workplace.
Auto-join after registration.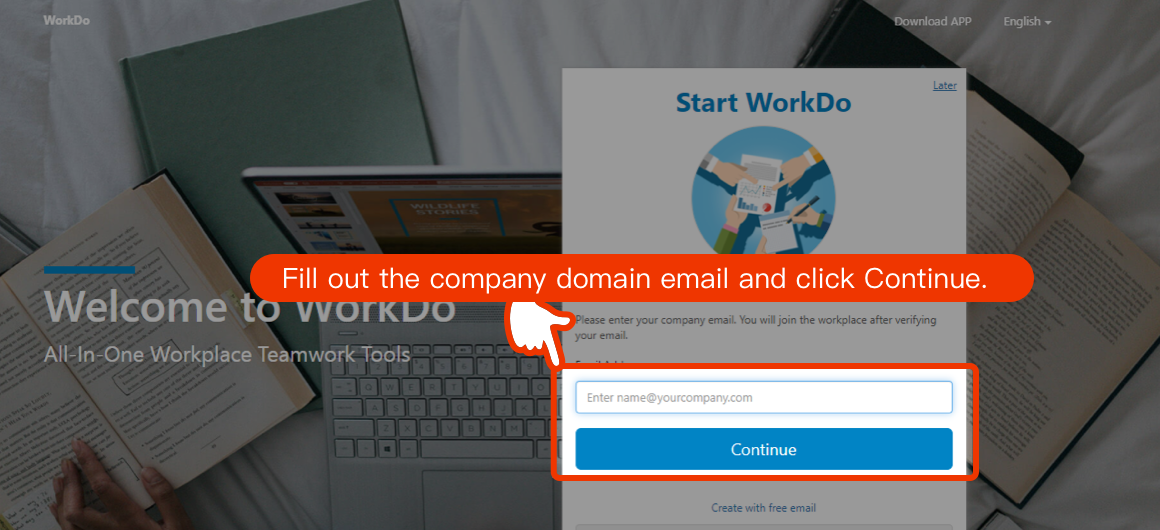 Create workplace first then invite team members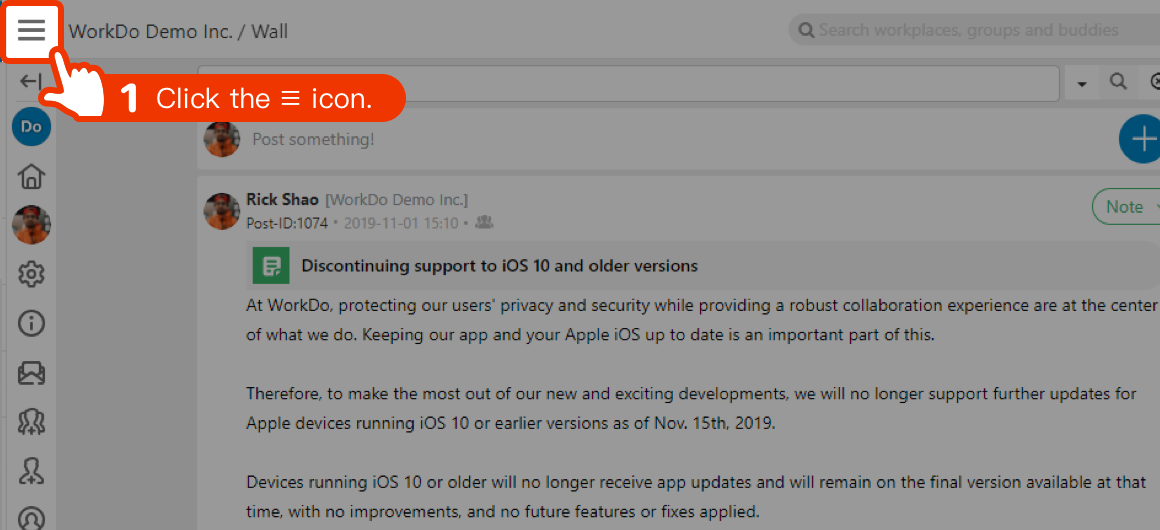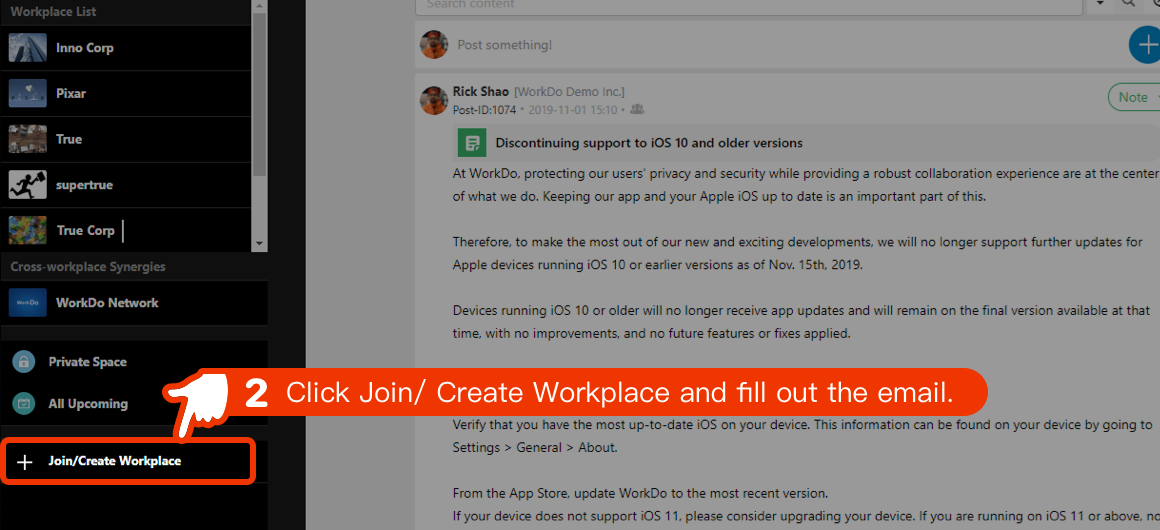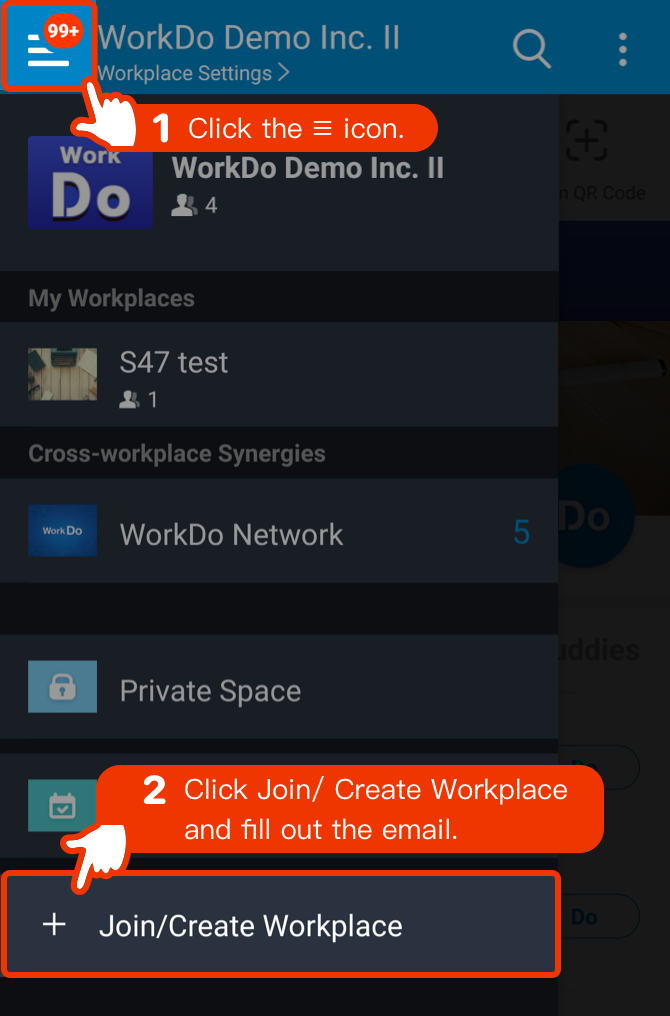 A member must at least join a workplace.
Members with the same company email domain could freely join the workplace.
The workplace admins have to invite team members for companies that use free email services.
Set Workplace Admin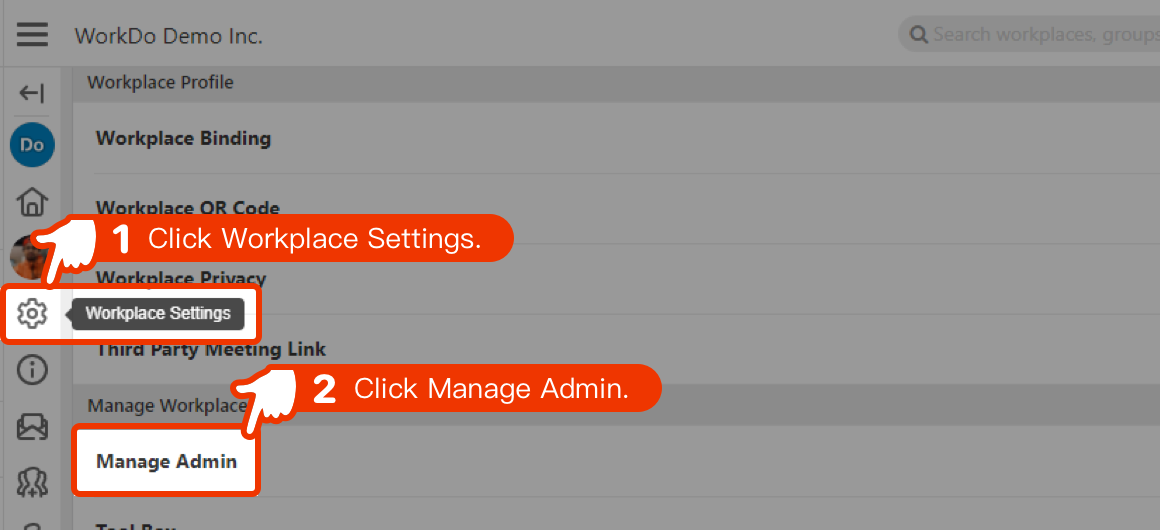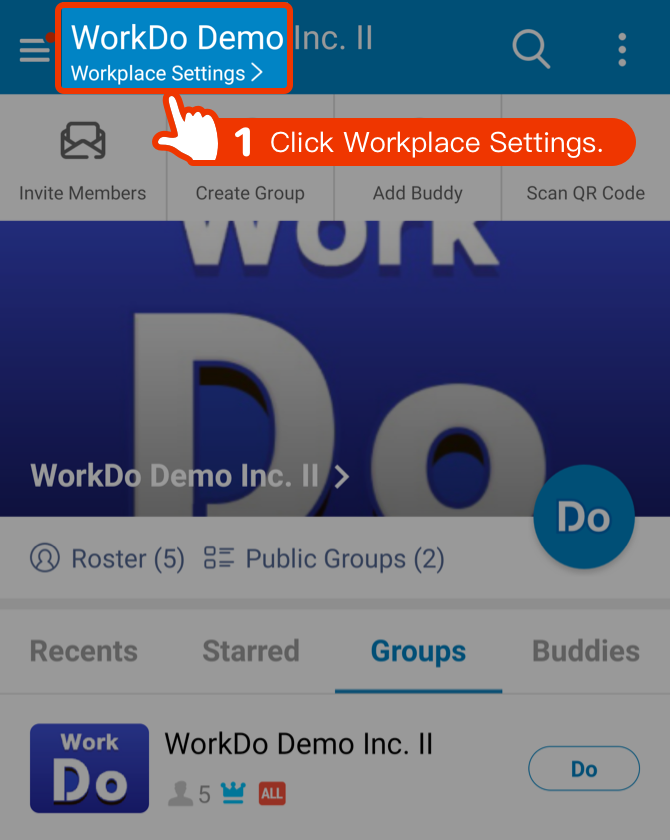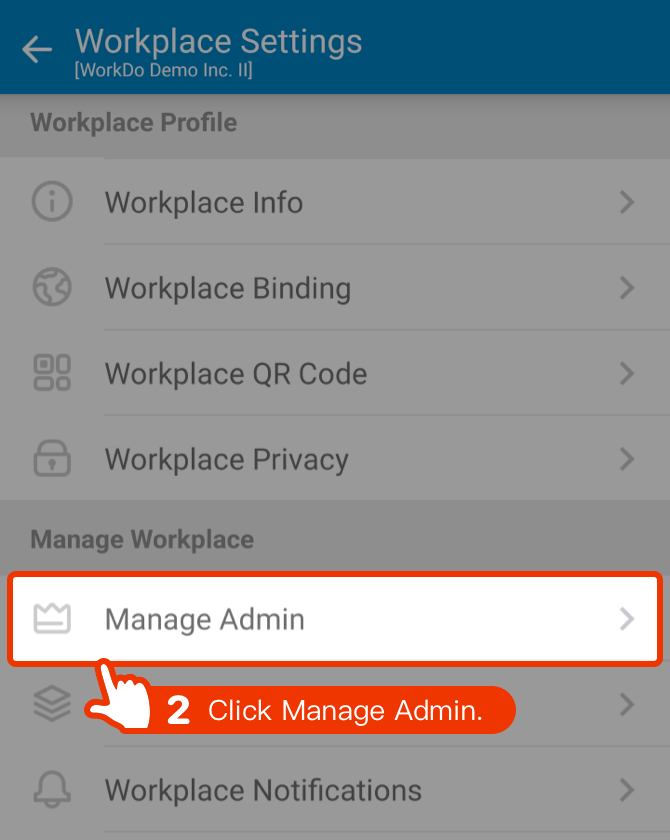 Workplace Admins = 1 owner + multiple admins.
Owner:Same permission as the admins and could delete workplace and transfer the ownership to other admins.
Admin:Maintain and manage the workplace settings.
Tool Activation & Permission Control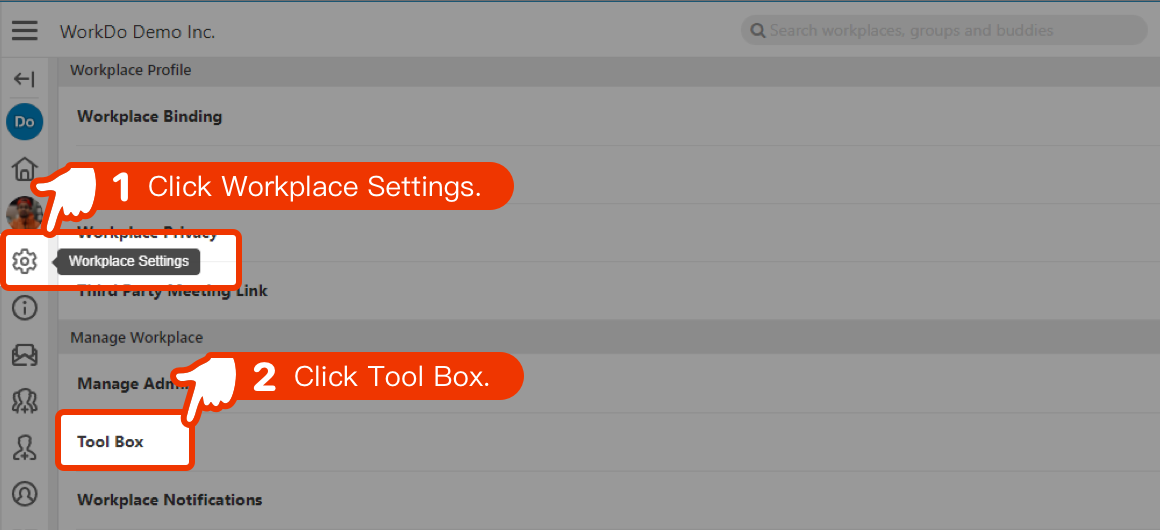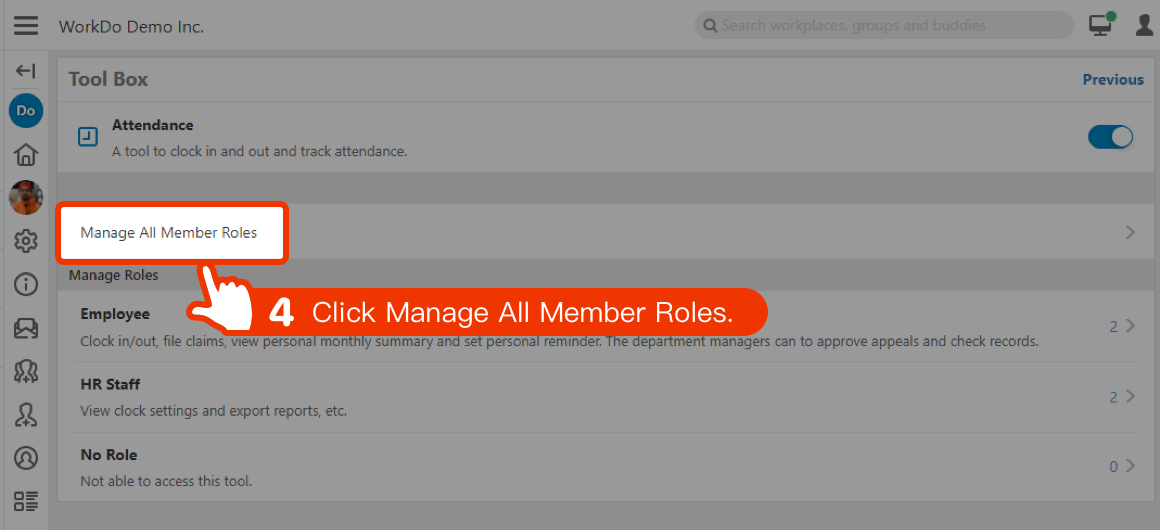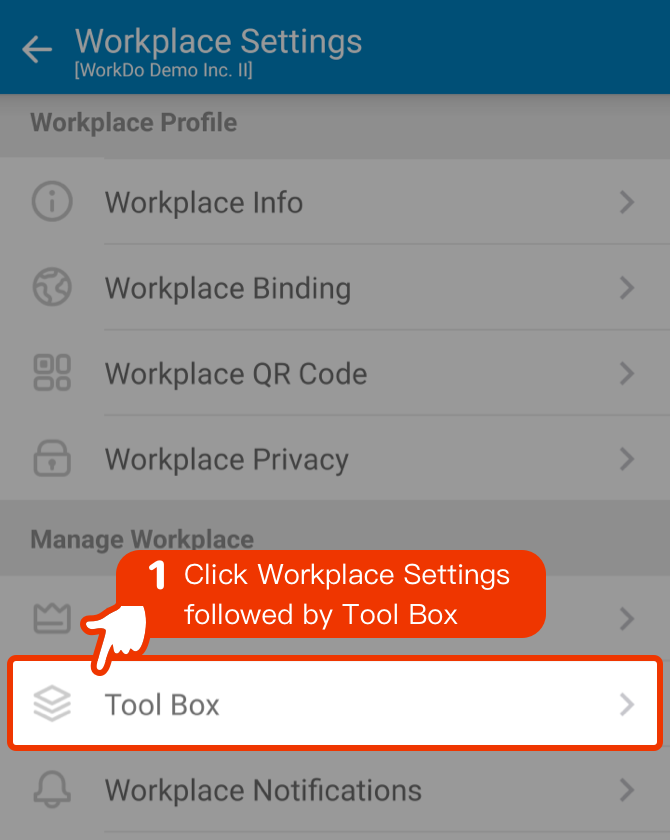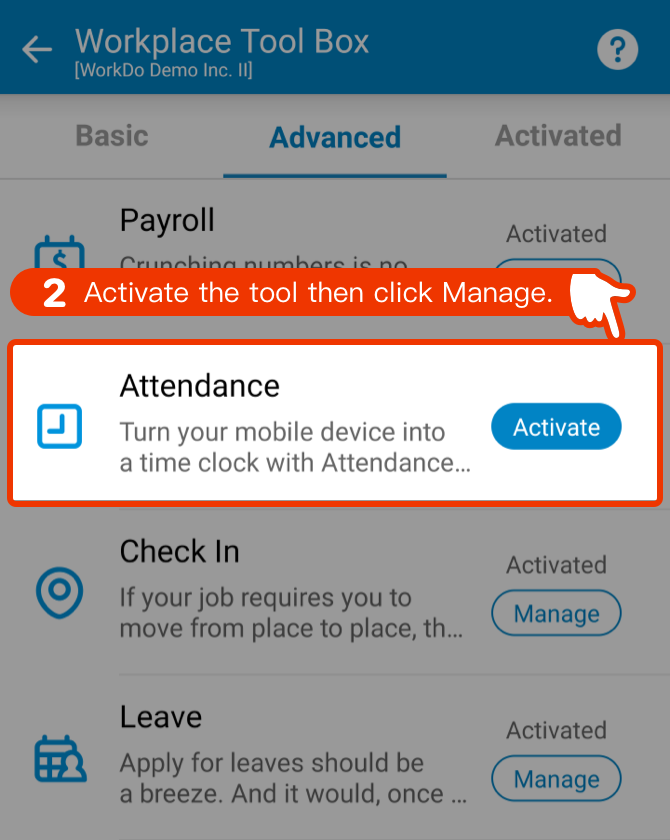 The basic tools are enabled by default, the advanced tools can be enabled as needed.
Once enabled, the workplace admins have the highest permission.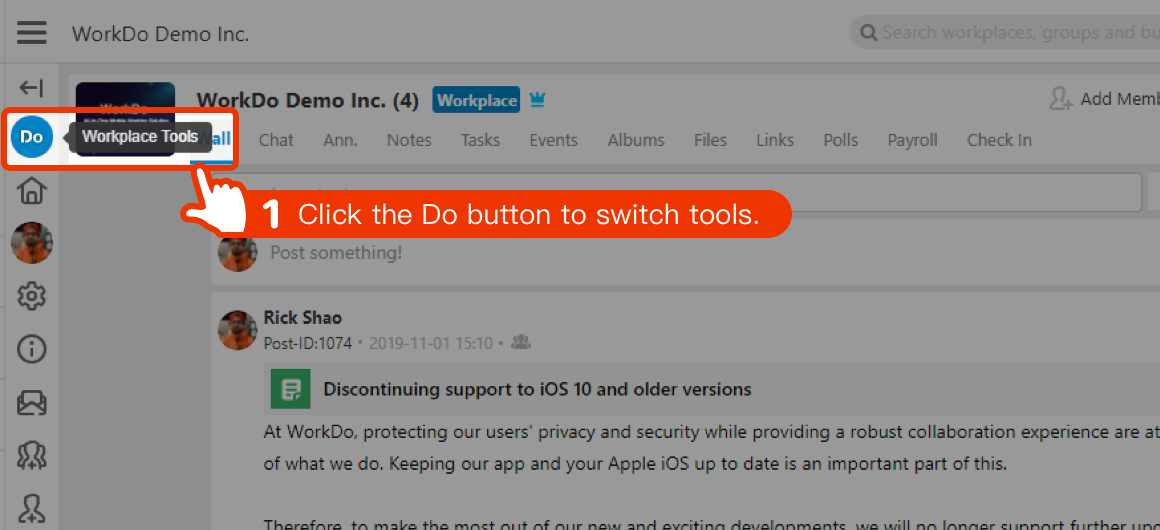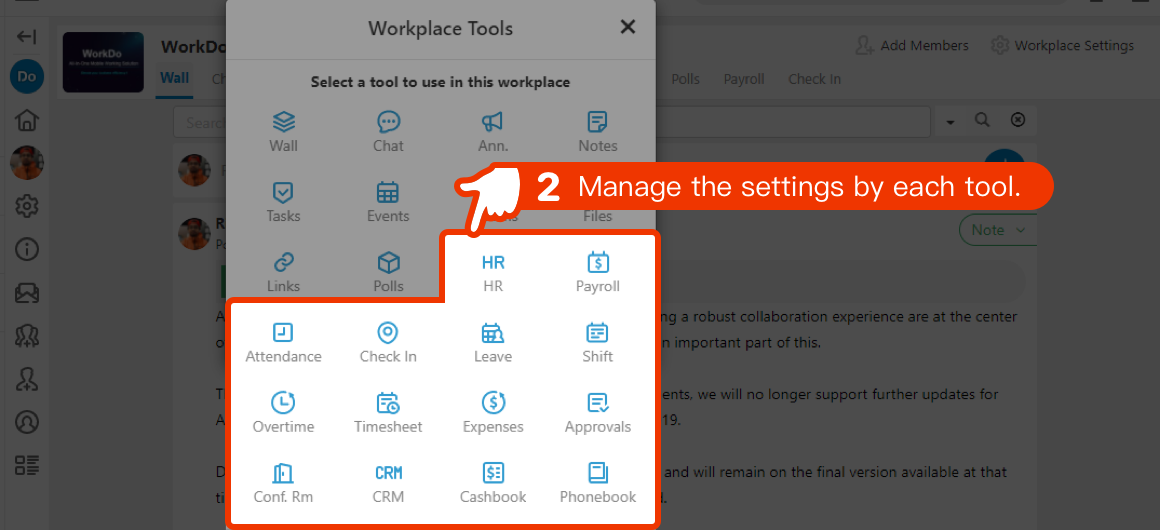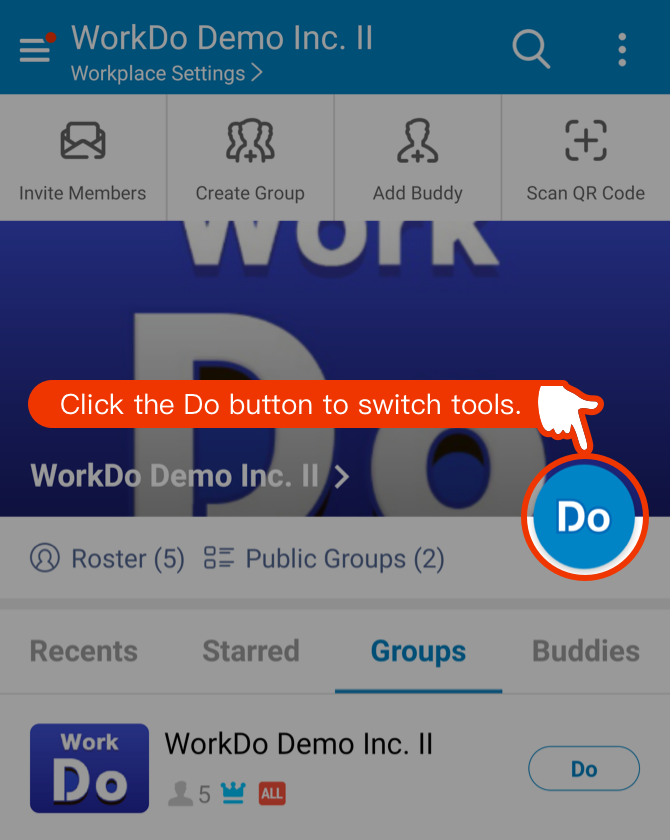 All tools have their own required settings, user guides are available for reference.
Follow the order in Do > Advanced in setting up tools.
Only the Attendance tool requires the app to complete its settings.
When all the tool settings are done, then you can enable to tools for all members to use.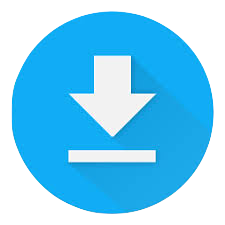 Comprehensive Manuals Available